A reporter interrupted White House press secretary Karine Jean-Pierre at a Tuesday briefing, demanding an accounting for a child's right to life when it comes to abortion.
The incident came when reporters were questioning Jean-Pierre about President Biden's recent emphasis on abortion issues. Jean-Pierre said Biden would move to codify Roe v. Wade after midterms if Democrats maintain control over Congress, leading to the outburst.
"The president has been very clear on this piece, which is that the way that we make Roe into law is to make sure that we have legislation and we codify it," Jean-Pierre said.
"That is what the president is going to say. We have to codify Roe to get those protections back. Remember, this is almost 50 years of constitutional rights that we had that was taken away by the Supreme Court," she continued.
"What about the child's right to life?" shouted a reporter in the back of the room.
Jean-Pierre and the reporter originally questioning her ignored the outburst.
CHECK OUT THE LATEST FOX NEWS 2022 MIDTERMS POWER RANKINGS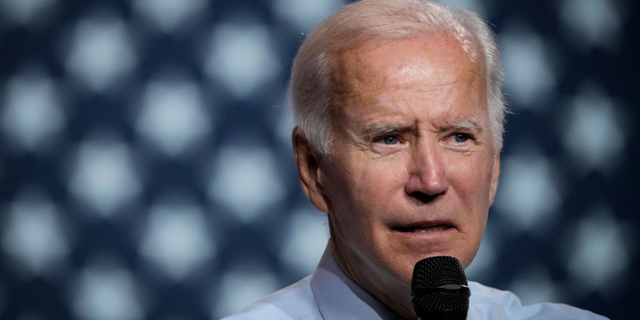 WOMAN WHO HAS 'NEVER BEEN PREGNANT' CLAIMS IN BOSTON GLOBE PIECE TO HAVE HAD MULTIPLE LIFE-SAVING ABORTIONS 
Biden first announced plans to codify Roe after midterms in a speech in Washington on Tuesday.
"In these midterm elections it is so critical to elect more Democratic Senators to the United States Senate and more Democrats to keep control of the House of Representatives," Biden said. "If we do that, here's the promise I make to you and the American people: The first bill I will send to the Congress will be to codify Roe v. Wade."
Biden added that if it passes, he plans to sign the bill in January on the anniversary of Roe v. Wade's original announcement.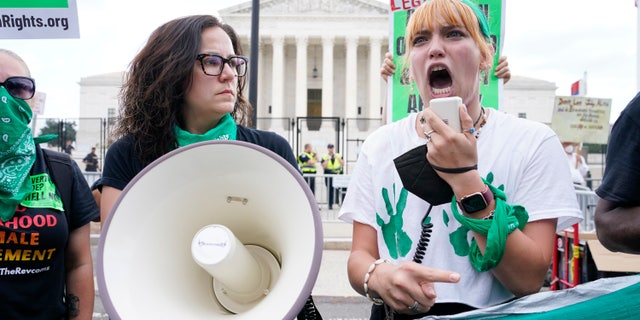 Democrats have sought to make abortion the central issue for midterm elections after the Supreme Court struck down Roe v. Wade and Planned Parenthood v. Casey in June.
Abortion policy now falls to states, with red states enacting near-total bans and blue states enshrining abortion in law if they hadn't already.
CLICK HERE TO GET THE FOX NEWS APP
While the issue has galvanized many voters, it remains less pressing than inflation and the economy in polling.