FIRST ON FOX: California Gov. Gavin Newsom declined to endorse the cash payments – which could reach as high as $1.2 million for a single recipient – recommended by his reparations task force, telling Fox News Digital that dealing with the legacy of slavery "is about much more than cash payments." 
"The Reparations Task Force's independent findings and recommendations are a milestone in our bipartisan effort to advance justice and promote healing. This has been an important process, and we should continue to work as a nation to reconcile our original sin of slavery and understand how that history has shaped our country," Newsom said in a statement to Fox News Digital. 
While the Democratic governor applauded the task force's work, he declined to endorse any specific recommendations, though he pledged to continue to "advance systemic changes that ensure an inclusive and equitable future for all Californians." 
CALIFORNIA REPARATIONS RECOMMENDATIONS HAVE NEWSOM BETWEEN ROCK AND HARD PLACE
"Dealing with that legacy is about much more than cash payments. Many of the recommendations put forward by the Task Force are critical action items we've already been hard at work addressing: breaking down barriers to vote, bolstering resources to address hate, enacting sweeping law enforcement and justice reforms to build trust and safety, strengthening economic mobility — all while investing billions to root out disparities and improve equity in housing, education, healthcare, and well beyond. This work must continue," he said. 
"Following the Task Force's submission of its final report this summer, I look forward to a continued partnership with the Legislature to advance systemic changes that ensure an inclusive and equitable future for all Californians."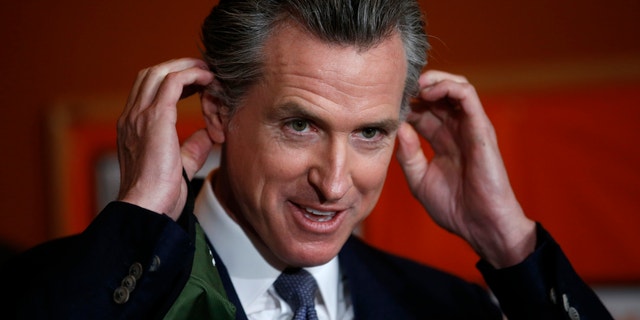 The task force's recommendation breaks payments down by types of historical discrimination. For instance, Black residents affected by redlining by banks would receive $3,366 for each year they lived in California from the early 1930s to the late 1970s, amounting to up to $148,099.
LOCKDOWNS, MANDATES AND SCANDALS: HOW GAVIN NEWSOM'S COVID-19 RESPONSE BROUGHT CALIFORNIA TO ITS KNEES
Similarly, Black residents could receive roughly $2,352 in compensation for over-policing and mass incarceration for each year they lived in California between 1970 and 2020. Those payments could amount to $115,260. For a Black Californian who checks enough boxes, the total payout could reach $1.2 million. 
The task force's final recommendations will soon be submitted to the California Legislature, which will then decide whether to implement the measures and send them to Newsom's desk to be signed into law.
"This has been a fool's errand from the start," James Gallagher, California Assembly Republican Leader, previously told Fox News Digital. 
CLICK HERE TO GET THE FOX NEWS APP
"Democrats have promised the world with this reparations task force, and now the massive taxpayer bill is coming due. Newsom has painted himself into a corner, and he'll have to choose between signing off on a ridiculous policy that will bankrupt the state or admitting once and for all that this task force was nothing more than a political stunt."
Fox News Digital's Anders Hagstrom contributed to this report