A federal jury in New York City reached a decision Tuesday in the civil trial of advice columnist E. Jean Carroll vs. former President Donald Trump. 
The jury decided that Trump was not liable for rape but was liable for sexual abuse and defamation. The jury awarded Carroll a total of $5 million in damages.
The six men and three women on the jury began deliberating Tuesday morning on the ninth day of the civil trial, which took place in Manhattan federal court.
Trump chose not to attend the civil trial and was absent when the verdict was read.
Carroll, 79, alleged that Trump raped her at the Bergdorf Goodman department store across the street from Trump Tower in Manhattan sometime in 1996. According to Carroll, the two had a chance run-in at the store, where Trump was shopping for a gift for "a girl." She said he asked for her advice, and the two shopped together before he pushed her into a dressing room and assaulted her.
Trump and his legal team insist that Carroll's allegations are fabricated, with the former president's initial reaction including an accusation that Carroll was motivated by wanting to sell copies of her book.
That denial resulted in Carroll slapping Trump with a defamation claim, claiming that his response caused harm to her reputation.
TRUMP VIDEO OF E JEAN CARROLL DEPOSITION RELEASED: 'SHE WOULDN'T BE MY TYPE IN ANY WAY, SHAPE OR FORM'
Carroll's lawsuit requested compensatory and punitive damages as well as an order that Trump retract his statement.
Trump's lawyer, Joe Tacopina, told the jury in closing arguments Monday that Carroll's story is too far-fetched to be believed. He echoed the claim that she made it up to fuel sales of her 2019 memoir, and he argued that she wanted to disparage Trump for political reasons.
COURT REJECTS TRUMP'S REQUEST FOR MONTH-LONG DELAY IN DEFAMATION TRIAL
"You know, facts are stubborn things, and whatever may be our wishes, our inclinations, the dictates of our passions, they cannot alter the state of facts in evidence. The facts in evidence made plain here that E. Jean Carroll's story is not worthy of your belief, not even close," Tacopina said. "Her story – and it's just that, a story – is not true, she was not raped at Bergdorf Goodman's. She was not defamed by being called out on making up that story."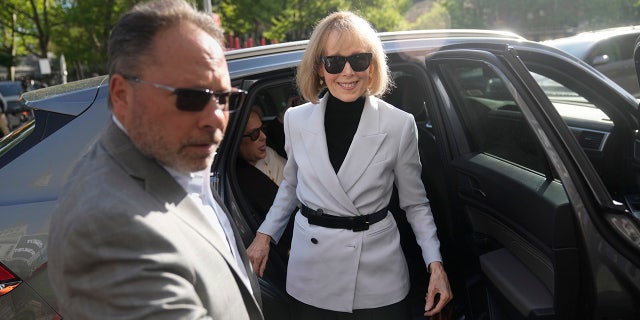 "One motivation that should drive all in this courtroom is adherence to the rule of law," he told jurors. "To condemn someone as a rapist is a decision you would have to live with for the rest of your lives. Don't let her throw that burden on you."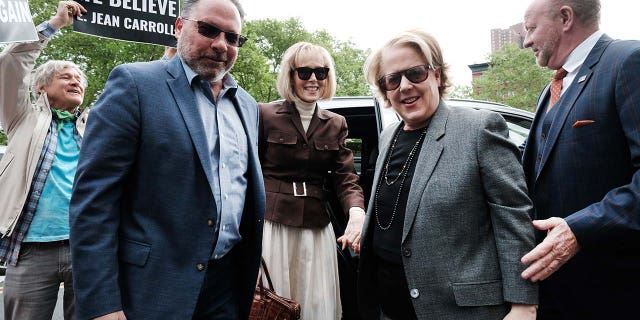 Carroll's attorney, Roberta Kaplan, cited excerpts from Trump's October deposition and his notorious comments on a 2005 "Access Hollywood" video in which he said celebrities can grab women "by the p—-." She urged jurors to believe her client.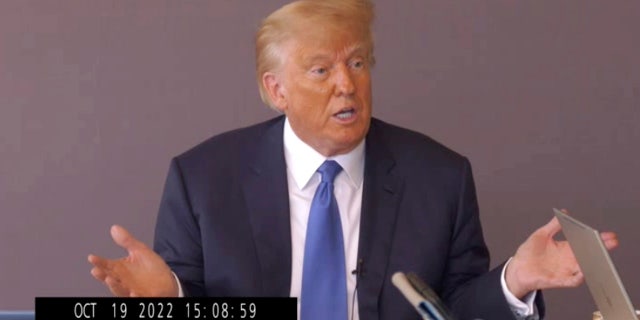 "He didn't even bother to show up here in person," Kaplan said, referring to Trump's absence from court during the two weeks of trial. She said much of what he said in his deposition and in public statements "actually supports our side of the case."
"In a very real sense, Donald Trump is a witness against himself," she said. "He knows what he did. He knows that he sexually assaulted E. Jean Carroll."
MELANIA FULLY BEHIND TRUMP'S 2024 CAMPAIGN, SAYS IT WOULD BE A 'PRIVILEGE' TO SERVE AS FIRST LADY AGAIN
While the jury was deliberating Tuesday, Trump spoke out in a Truth Social post.
"Waiting for a jury decision on a False Accusation where I, despite being a current political candidate and leading all others in both parties, am not allowed to speak or defend myself, even as hard-nosed reporters scream questions about this case at me," he wrote. "In the meantime, the other side has a book falsely accusing me of Rape, & is working with the press. I will therefore not speak until after the trial, but will appeal the Unconstitutional silencing of me, as a candidate, no matter the outcome!"
Trump did not testify during the trial, but he was deposed on camera in October.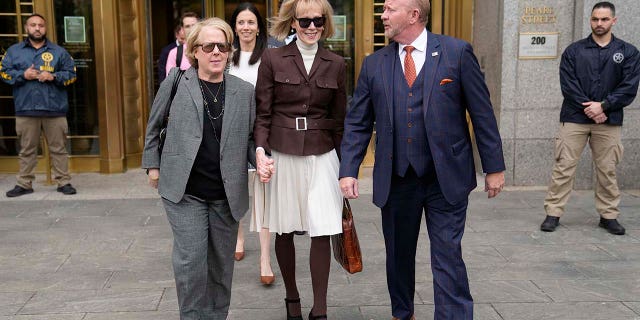 "She's accusing me of rape, a woman that I have no idea who she is. It came out of the blue. She's accusing me of rape – of raping her, the worst thing you can do, the worst charge," Trump told Kaplan at his law office in October. "And you know it's not true too. You're a political operative also. You're a disgrace. But she's accusing me and so are you of rape, and it never took place. And I will tell you I made that statement, and I said, while it's politically incorrect, she's not my type. And that's 100 percent true. She's not my type."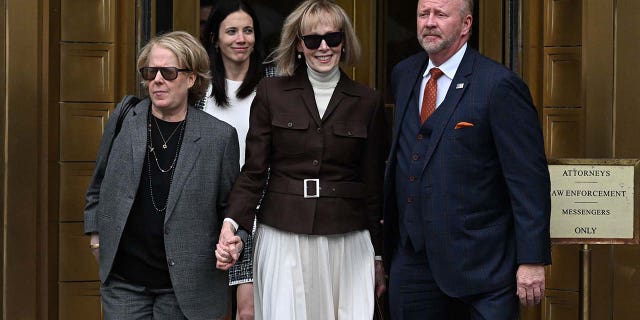 Carroll nodded as the verdict was read. Afterward, her lawyers put their arms around her, and she hugged supporters in the gallery, smiling through tears.
Trump's lawyer, Joe Tacopina, shook hands with Carroll and hugged her lawyer, Kaplan. As the courtroom cleared, Carroll could be heard laughing and crying.
Speaking to reporters later, Tacopina said Trump's legal team was "in one sense gratified" but "not happy he was found liable for anything whatsoever based on this evidence."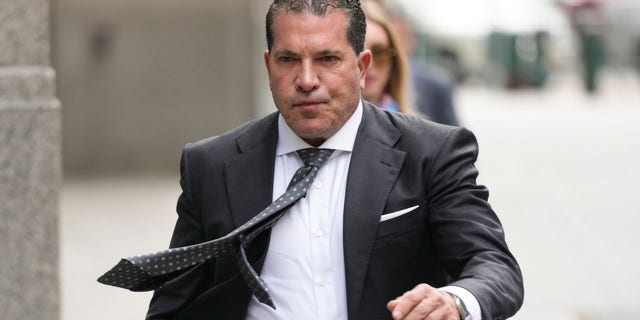 "[Trump] wants to fight this on appeal again. He was successful in one appeal before the Second Circuit – with Judge Kaplan on Carroll vs. Trump, and he thinks he's going to be successful in the second one," Tacopina said. 
CLICK HERE TO GET THE FOX NEWS APP
After the verdict was read, Trump took to Truth Social, again insisting he didn't know Carroll.
"This verdict is a disgrace," he wrote. "A continuation of the greatest witch hunt of all time!"
The Associated Press contributed to this report.