Kentucky and neighboring West Virginia on Wednesday became the latest states to enact laws restricting individuals under the age of 18 from accessing transgender medical treatments.
After lopsided votes in both houses of the Kentucky legislature, Republican super-majorities overrode Democratic Gov. Andy Beshear's veto of legislation that prohibits cross-sex hormone therapies and sex-reassignment surgeries for minors, as well as restricts bathroom use by biological sex. The law also bans instruction about sexual orientation and gender identity in schools and permits teachers to decline to use a student's preferred pronouns.
The Senate voted 29-8 to override Beshear's veto. Shortly afterward, the House voted 76-23 to complete the override and enact the bill into law. 
Loud protests from the House gallery prompted a police response. The protesters, opponents of the bill, chanted, "there's more of us not here," as they had their hands bound and were removed from the Capitol.
CHURCH ASSEMBLY TO DEBATE URGING US GOVERNMENT TO 'RENOUNCE THE SIN' OF TRANSGENDER PROCEDURES FOR MINORS
Nineteen people were arrested and charged with third-degree criminal trespassing, Kentucky State Police said. Officers gave each person "the option to leave without any enforcement action or be placed under arrest," said Capt. Paul Blanton, a police spokesperson.
Republican House Speaker David Osborne said it was "unfortunate" that the protesters declined to quiet their chants and had to be taken away. 
Democrats opposed to the bill compared the issue to the civil rights movement. "Kentucky will be on the wrong side of history," said Democratic Rep. Sarah Stalker,
The American Civil Liberties Union of Kentucky and other LGBTQ+ advocacy groups have vowed to challenge the law in court, arguing that denying transgender medical treatments to trans teens negatively impacts a marginalized group already at higher risk of suicide. 
NASHVILLE SHOOTER FELT 'NO OTHER EFFECTIVE WAY TO BE SEEN,' RADICAL TRANS GROUP SAYS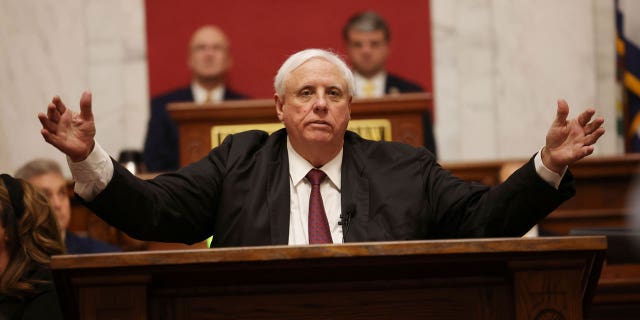 On the same day, West Virginia Gov. Jim Justice signed a bill into law that prohibits individuals under 18 from being prescribed cross-sex hormones and puberty blockers. The law also bans sex-change surgery for minors, which some physicians say doesn't happen in West Virginia.
However, unlike the Kentucky legislation or laws in other states, West Virginia's law has an exception that allows doctors to provide transgender medical treatments to teens who are considered at risk for self-harm or suicide. 
Under the law, which will take effect in January 2024, a patient can be prescribed puberty blockers and hormone therapy after receiving parental consent and a diagnosis of severe gender dysphoria from two doctors, including a mental health provider.
Medical professionals define gender dysphoria as severe psychological distress experienced by those who identify as a gender different from their birth sex. 
MENTAL HEALTH PROFESSIONALS HAVE 'ABANDONED' DUTY OF CARE IN TREATEMENT OF TRANS YOUTH, THERAPIST SAYS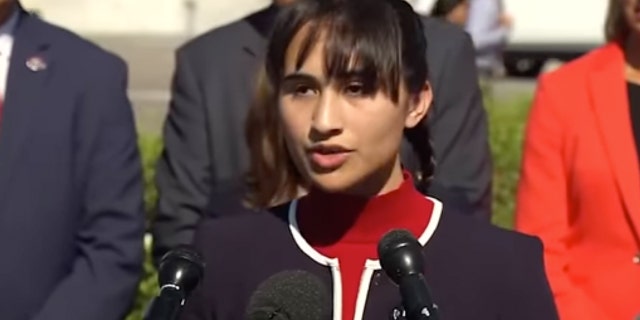 The laws enacted by Kentucky and West Virginia on Wednesday are part of a national movement that opposes transgender medical treatments as unproven and potentially dangerous for children. Those supporting such legislation say gender-confused kids are being encouraged to make life-altering and permanent decisions before they are able to understand the consequences of doing so. 
Research suggests that regret among transgender individuals who have medically transformed their bodies is rare, but some who have detransitioned, like activist Chloe Cole, have gained prominence in the movement opposing so-called "gender-affirming care" for minors. 
On the other side, every major medical group including the American Medical Association, the American Academy of Pediatrics and the American Psychiatric Association, supports transgender medical treatments for gender dysphoric youths. 
Advocates for transgender people say that such care is life-saving because untreated trans youth face higher rates of depression and suicide. Opponents counter that the United States is out-of-step with European countries including Sweden, Finland, and the U.K., which have found that the benefits of puberty blockers and cross-sex hormones are low compared to the risks and have enacted strict eligibility requirements for minors to receive these treatments. 
CLICK HERE TO GET THE FOX NEWS APP
The number of transgender teens under 18 doubled between 2017 and 2020, from .7% to 1.4%, according to UCLA research. The report released last June, based on government health surveys, also found that just under 43% of the 1.6 million people who identify as transgender in the U.S. are between 13 and 25.
At least 11 states have now enacted laws restricting or banning transgender medical treatments for minors, including Arkansas, Arizona, Georgia, Iowa, Kentucky, Mississippi, Tennessee, Utah, South Dakota and West Virginia. Federal judges have blocked laws in Alabama and Arkansas from taking effect and nearly two dozen states are considering bills this year that would restrict or ban transgender medical treatments. 
Fox News' Jon Brown, Teny Sahakian and the Associated Press contributed to this report.