House Majority Whip Tom Emmer, R-Minn., ripped President Biden's State of the Union address in an interview with Fox News Digital, saying "the 1970s are calling" and "they're asking for their speech back."
Emmer said the president "went back through 40 or 50 years of Democrat talking points."
"The reassuring thing for me is that Americans are much smarter than this president gives them credit for," Emmer told Fox News Digital, adding Biden tried to "take credit for things that aren't real.
MAJORITY WHIP EMMER BLASTS BIDEN'S RESPONSE TO THE CHINESE SPY FLIGHT AS 'LUDICROUS' AHEAD OF STATE OF THE UNION
"He was trying to take credit for an economy that's strong," Emmer added. "I mean, that's tone deaf for the American public out there that are struggling to pay for groceries, to pay for gas in their car.
"Literally, Americans who are charging up their credit cards to try and make ends meet, he didn't listen or talk to them at all. Our southern border, he didn't address the fact that he's responsible for a border that is not secure.
PRESIDENT BIDEN'S STATE OF THE UNION REPORT CARD: RATINGS FROM FORMER SPEECHWRITERS ARE IN
"He brought up fentanyl, but he took no responsibility for the fact that because he refuses to enforce the border, we've got 300 Americans a day who are dying from the scourge of fentanyl," Emmer continued. "And then he asked Republicans to do something to help him secure the border."
Emmer said "people are smart" and know that "just two years ago, before he took office, we didn't have a problem with the southern border."
"This is all in Joe Biden's lap," Emmer said, adding, "it was really hard to understand some of the things" Biden was talking about during his speech.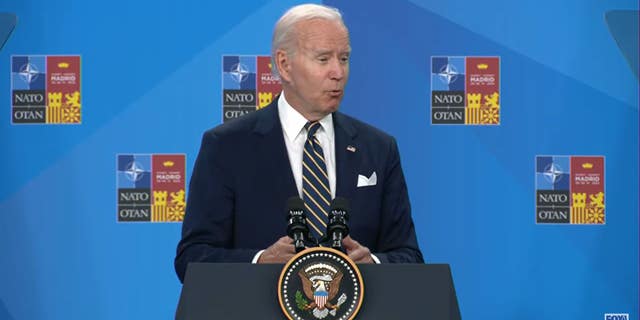 The House GOP whip said Republican Arkansas Gov. Sarah Huckabee Sanders' rebuttal to the State of the Union showed "two completely different visions for America," one based on "fearmongering" and "pointing the finger," while the other is "a conservative, commonsense vision for the future that would put all Americans in a much better place."
"So I think disappointing would be an understatement when it comes to what I thought of the president's presentation last night," Emmer said.
Emmer also blasted Biden for not addressing China enough in his speech, saying the president was focused more on "$50 charges on commercial airlines" than the spy balloon that made its way across the United States last week.
"By the way, they shot it down after it had completed its mission," Emmer said. "It's insane."
Emmer said while Biden did mention China in his speech, "he did not address the issues of the day."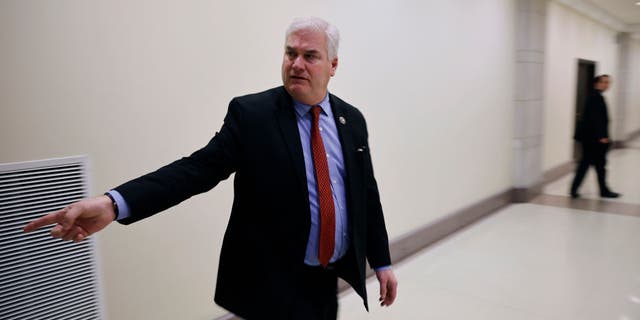 The House Republican whip torched Biden's response to the spy balloon ahead of Tuesday's speech.
"Ha!" Emmer said in response to a question on whether Biden's response was quick enough to satisfy Congress. "Absolutely not."
CLICK HERE TO GET THE FOX NEWS APP
Emmer said Biden "should've taken action immediately" after learning about the balloon Feb. 1 and that "this argument that they didn't know what to do, or that he gave authority to somebody, and they waited until it completed its mission across the United States is ludicrous."
"It's inexcusable, and actually the American people should hold them accountable for that," Emmer said.
Fox News Digital's Sophia Slacik contributed reporting.