I read the comments below on each of my CyberGuy reports including great feedback on our story "Tips to help you tell if an online store is real or a scam."
CLICK TO GET KURT'S FREE CYBERGUY NEWSLETTER WITH QUICK TIPS, TECH REVIEWS, SECURITY ALERTS AND EASY HOW-TO'S TO MAKE YOU SMARTER
I'm grateful when you share your own experiences such as what Randy F. had to say below:
"I would suggest that people not use PayPal. I have had two incidents using fraudulent sites. One was on eBay and the other was directly to the Vendor, which was not the actual site of the appropriate business. The first incident I was referred to was eBay owned by PayPal. You have to try and resolve the issue with the Vendor. In this case, the vendor offered a refund if I shipped the bogus item back to them. Shipping, with tracking, was more than the amount I paid. The second ended up out of China, the jewelry was a knockoff. PayPal wouldn't do anything else."
PayPal is a very common way for people to pay for things and typically has great security features. However, this does not exclude the platform from its fair share of scammers, as we can see from Randy's story. 
Let's go over some key things to remember when using PayPal and how you can protect yourself.
WATCH OUT FOR THIS ZELLE IMPOSTER SCAM ON FACEBOOK MARKETPLACE
What are some common PayPal scams?
Email scams
Certain scams happen on PayPal that are more common than other ones. Perhaps one of the most common is email scams. Scammers love using email as their main form of communication and typically, one will reach out to a victim and say that their PayPal account information has been compromised, and they must act immediately by clicking a bogus link. This is a common phishing tactic and can easily be avoided.
Reward Scams
Another common scam used will offer a victim some kind of reward. Once again, the scammer will send an email saying that the victim has received a promotional offer and will ask them to log into their PayPal account. However, the link attached will lead to a fake website that looks like PayPal, and once you hand over your login information, the scammer will then have access to all the financial information stored on your account.
PAYPAL HACKER ATTACK EXPOSES CUSTOMER NAMES AND SOCIAL SECURITY NUMBERS
Shipping scams
Sellers are just as vulnerable to PayPal scams as buyers are, and shipping scams are especially common. If you're using PayPal as a payment method when selling an item on a site like eBay, for example, a scammer might ask you to use a different courier once they purchase the items and will then reroute the package to a different address. This allows the scammer to go back to the seller and claim that they never received the package, leaving the seller no choice but to refund the package, leaving them with no item and no money.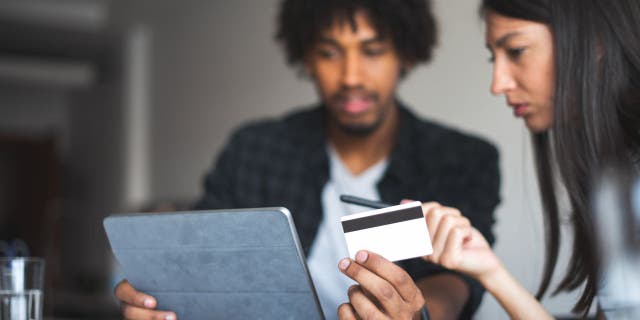 Prepaid shipping label scam
Another big scam is the prepaid shipping label scam. This is when a scammer will ask the seller to ship an item to them using their prepaid label to cover the shipping charges. This gives the scammer full control over where the package ends up, and the label could have a completely fake address on the label. If this is the case, PayPal cannot help the seller who got scammed because there can't be a record of where the package went.
TO GET MORE OF MY SECURITY ALERTS, SUBSCRIBE TO MY FREE CYBERGUY REPORT NEWSLETTER AT CYBERGUY.COM/NEWSLETTER
What can I do to protect myself from a PayPal scam?
There are a few things you can do to avoid these scams from happening to you. Here are some of my top tips.
Do not click any suspicious links
As we mentioned before, phishing emails are some of the most common ways that a scammer will try to get you. If you receive an email from an unknown sender, and it urges you to click a link or open an attachment, don't fall for it. Also, if the sender is claiming to be from PayPal, make sure you look up the email address and see if it's legit.
Never wire money
Wiring money to someone you've never met is a big red flag that you're being scammed. When you are paying for something online, see if you can at least pay with a credit, that way, your payment can be easily traced, and your bank or credit card company can always help you get a refund.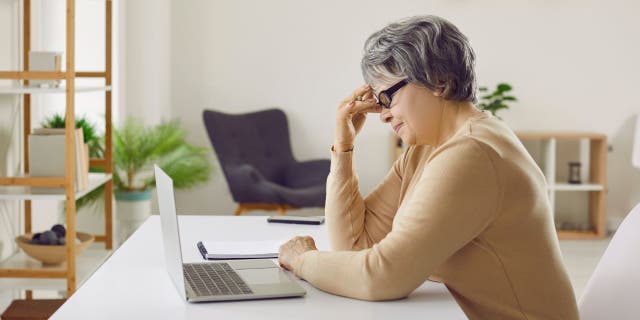 Always ship to the Transaction Details address
PayPal has a Transaction Details page whenever a purchase is made. If you are a seller, and you have to ship an item to a buyer, make sure you're only sending it to the address that's listed on the Transaction Details page. This way, you're more in control of where the package will end up, and PayPal will be able to assist you if the buyer is claiming never to have received it.
CONFESSIONS FROM A VICTIM SCAMMED BY CYBER CREEPS
Do not accept shipping labels
If a buyer is offering you a prepaid shipping label, or if they're paying more for the item than it was listed "as a thank you for great service," don't fall for it. It is likely a scammer trying to reroute the package and then demand a refund.
Use antivirus software
Having good antivirus software running on your devices will only benefit you, as these PayPal scams can try to get you to click a link or open a suspicious attachment. Antivirus software on your devices will ensure you are stopped from clicking on any potential malicious links from PayPal scam artists.
See my expert review of the best antivirus protection for your Windows, Mac, Android, and iOS devices by visiting CyberGuy.com/LockUpYourTech.
FREE ANTIVIRUS: SHOULD YOU USE IT?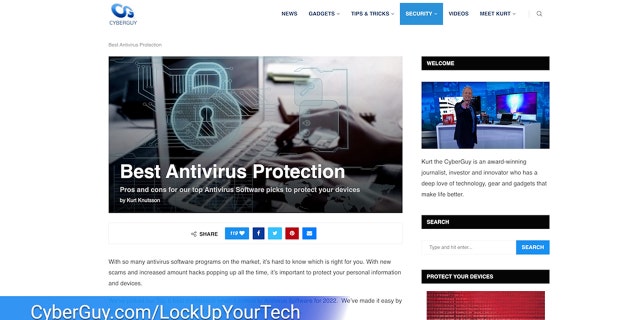 Have you been involved in a PayPal scam recently? Let us know by writing us at CyberGuy.com/Contact.
For more of my tips, subscribe to my free CyberGuy Report Newsletter by heading to CyberGuy.com/Newsletter.
Copyright 2023 CyberGuy.com.  All rights reserved.