Security officials on Capitol Hill are taking a fresh look at their policies after a Maryland man was arrested on charges of secretly recording Republican senators during a private lunch this month.
The man, a 25-year-old contract employee working on the lunch staff, allegedly set his phone to record for several hours before leaving it in the room with the senators. He later returned with a police escort in an attempt to retrieve the device, only to find that one of the lawmakers had spotted it and handed it over to police, according to NBC News.
"It's really concerning," Sen. Cynthia Lummis, R-Wyo., told the outlet.
"Those conversations are an opportunity for senators to talk candidly about issues. So to have people on record and easily identifiable by their voices is problematic," she added.
MEDIA WHITEWASHED FETTERMAN HEALTH ISSUES DURING ELECTION, UNCURIOUS ABOUT LENGTHY ABSENCE FROM CAPITOL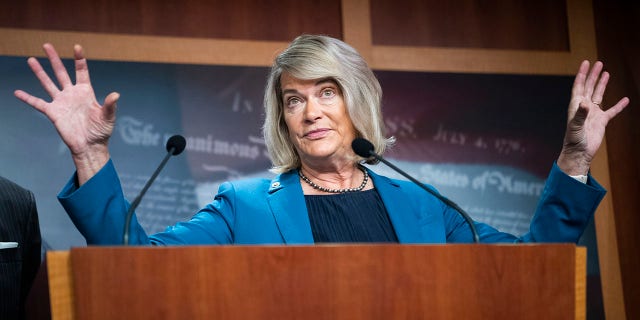 SENATE REPUBLICANS INSTRODUCE BILL CODIFYING RIGHT TO BEAR ARMS 'OUTSIDE YOUR HOME'
"It was a temporary person hired on by the food service people. The phone was left in the record mode found in the food line," Senate Republican Conference Chairman John Barrasso, R-Wyo, told NBC. "It's very concerning."
The charges against the man were later dismissed, and he was released from custody.
Lawmakers of both parties frequently use their weekly caucus lunches to coordinate strategies for upcoming votes. The contents of the meetings occasionally leak to the media but are typically kept under wraps.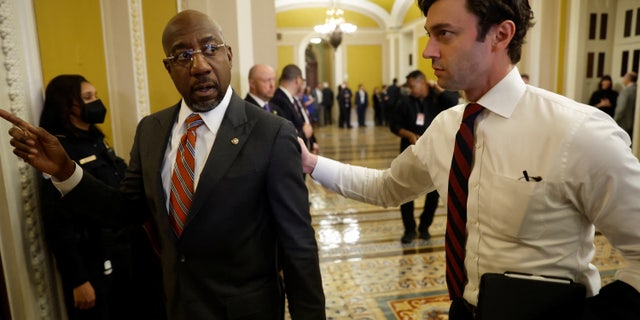 CLICK HERE TO GET THE FOX NEWS APP
U.S. Capitol Police did not immediately respond to a request for comment from Fox News Digital regarding what security changes may be coming to the Capitol complex.