A list of older women with iconic style has no business existing. After all, there isn't one for men ― there are no celebrations of older men or younger men, just men.
You can trot out the trifecta of grand dames in film (Meryl Streep, Helen Mirren, Glen Close) in defense, but it won't work. This is because data shows that these women are the exception: The beauty and entertainment industries have been "quiet quitting" on older women for decades.
These attitudes create a grimly Darwinian system where younger talent edges older peers out of substantive work opportunities, skewing scripts and visibility in their favor. Older women simply stop existing in the public eye. Men don't have to contend with this swing-of-the-spotlight phenomenon that leaves an entire demographic's rich inner lives unilluminated. Research confirms this: Age has no dampening effect on men's careers. Men continue to headline projects ― and long after their female peers do. The long held artistic belief that women's experiences are essentially intimate wranglings of little value while men's are significant events critical to development of theory means that older men get far more airtime than comparably aged female peers.
Maybe that is why no sexy catchall exists for the charismatic older woman, the complement to the silver fox. (The dated, sexist "cougar" is objectifying and loaded with wink-wink insinuations of second-wind libido and desperation. Plus, the word cougar, unlike silver fox, is both inaccurate and disappointingly relational, framing women only as predators, and only in terms of their attraction to men.)
Today a number of metrics build on the Bechdel Test, which evaluates how central women are to a piece of storytelling: The Peirce test, for example, passes a film if it has a female character that "has dimension and exists authentically with needs and desires that she pursues through dramatic action." The Villarreal test insists on a bit more nuance and fails a film if "a lead female character is introduced as one of three common stereotypes in her first scene: as sexualized; as hardened, expressionless or soulless; or as a matriarch (tired, older or overworked)." Other tests judge extent of diversity: A movie passes if there's a non-white, female-identifying person in the film who speaks in five or more scenes and is fluent in English (the Ko test), or features a Black woman in position of power at a workplace and in a healthy relationship (the Waithe test).
The past few years have been promising in terms of holistic representation. Below is a roundup of women in film and TV that have given us pause with iconic costuming on the screen, and equally iconic personal style on the red carpet ― gowns that look sprayed-on, dresses that show off skin via risqué panels, colors so juicy they make your brain fizz. Women are doing it all and in some cases, getting better at style as they age.
Irvin Rivera via Getty Images
Michelle Yeoh ("Everything Everywhere All At Once")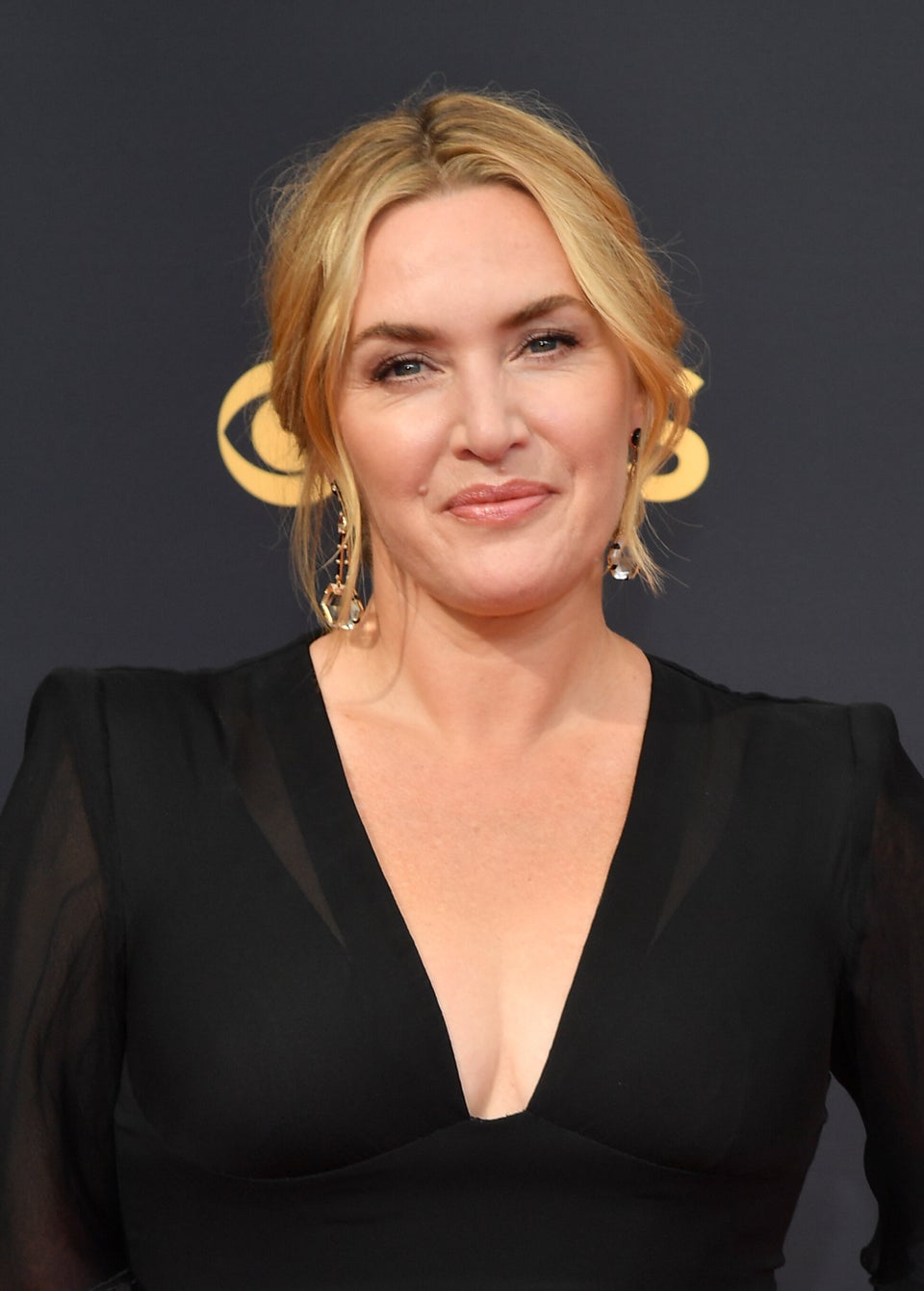 Variety via Getty Images
Kate Winslet ("Mare Of Easttown")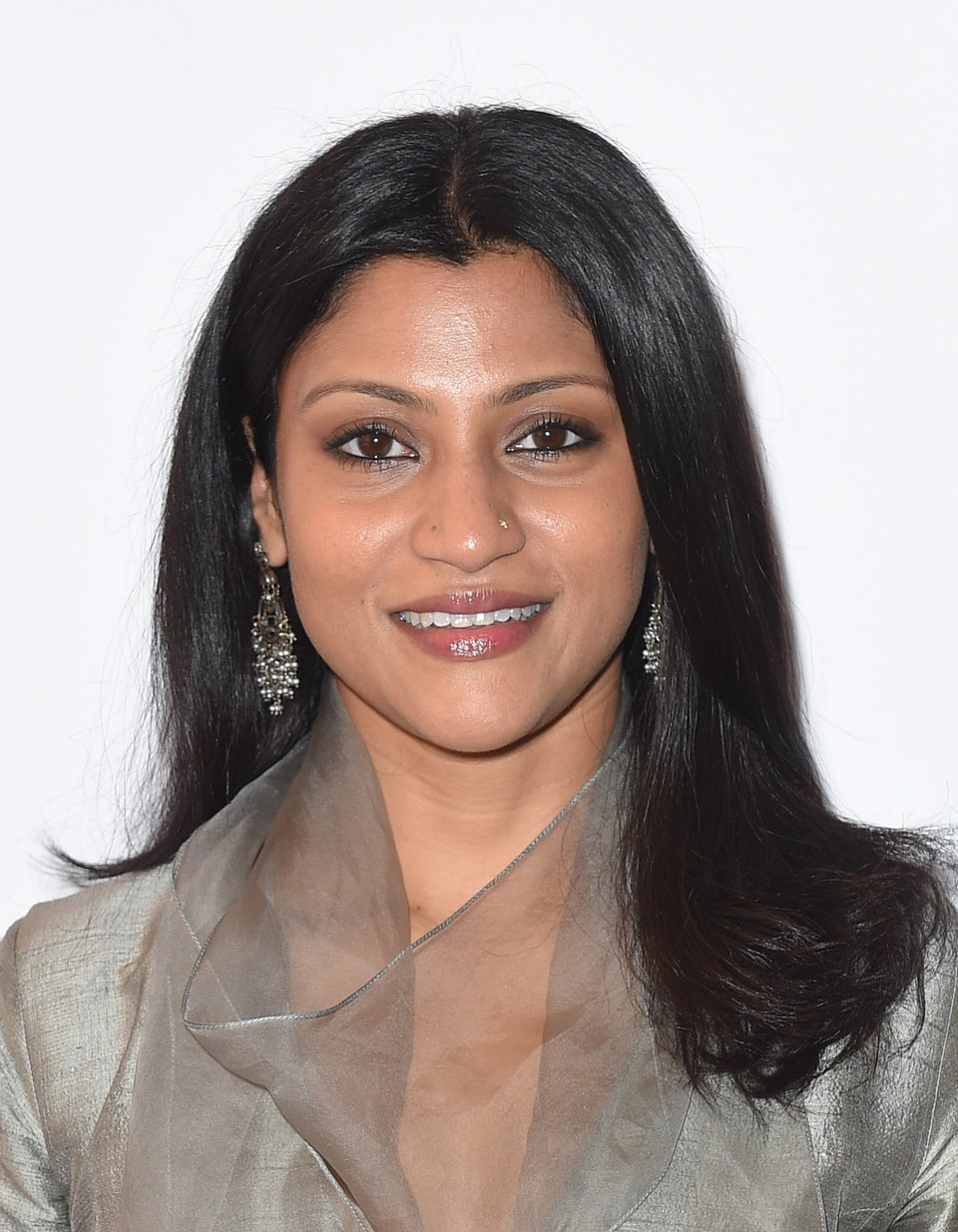 Ernesto Di Stefano Photography via Getty Images
Konkona Sensharma ("Geeli Pucchi"/"Wet Kiss")
Sensharma's Bharti is queer and Dalit (the term used for the lowest stratum of India's caste system), the lone woman at a factory owned and staffed by hostile upper caste men. Naturally she is a wound in a boiler suit. The narrative is familiar to many lower caste individuals routinely thwarted by India's hidebound caste system. Bharti dresses in the vein of India's vast male working class ― well-worn cotton shirts and off-brand jeans ― but the intentional tweaks that make these her's are important: cuffing at the biceps, oil-drenched roots for neat, practical hair, heavy boots that make her antsy gait more pronounced. Indian cinematic productions tend to be stylistically overwrought, so her comfortable checked shirts, face scrubbed of makeup and natural textured hair with their overgrown, choppy ends are a radical departure.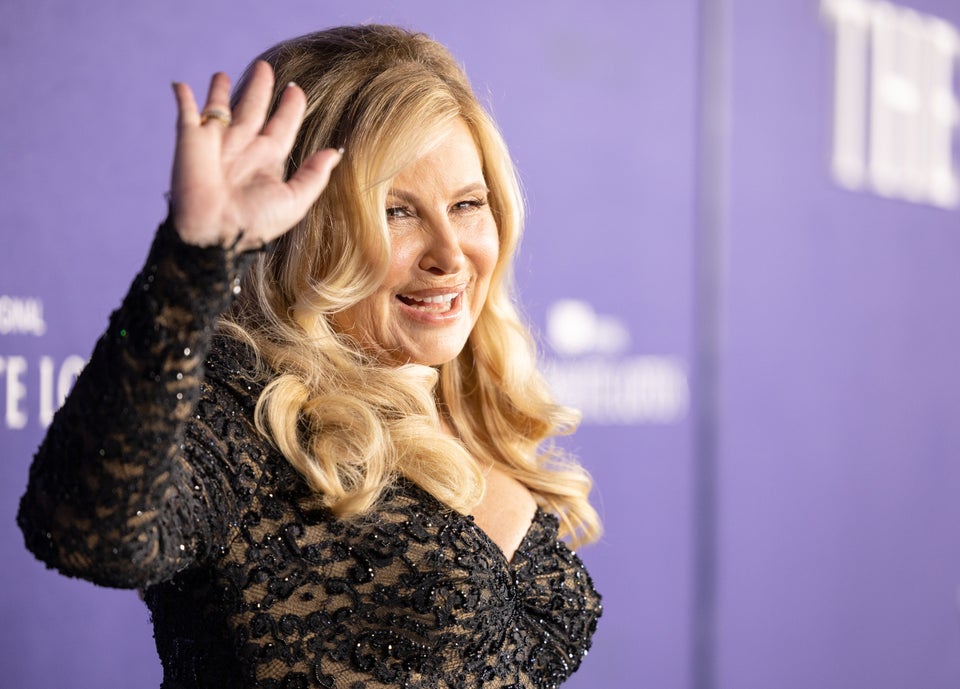 Christopher Polk via Getty Images
Jennifer Coolidge ("The White Lotus")
Tanya McQuoid is a weirdo tormented by unfinished business in this dramatic skewering of rich vacationers. The kooky prints and voluminous trimmings of her wardrobe feel on-brand for the toxic eccentricities of her social class, often expressed at expense of the poors. A gold-flecked black veil worn to a nautical funeral brings the aggressive maximalism of her style to a crescendo. In Season 2, she marries this sensibility with an Italian one ― her long salmon swish of a headscarf tops off a matching dress and the lush, lustrous waves of a Fellini heroine.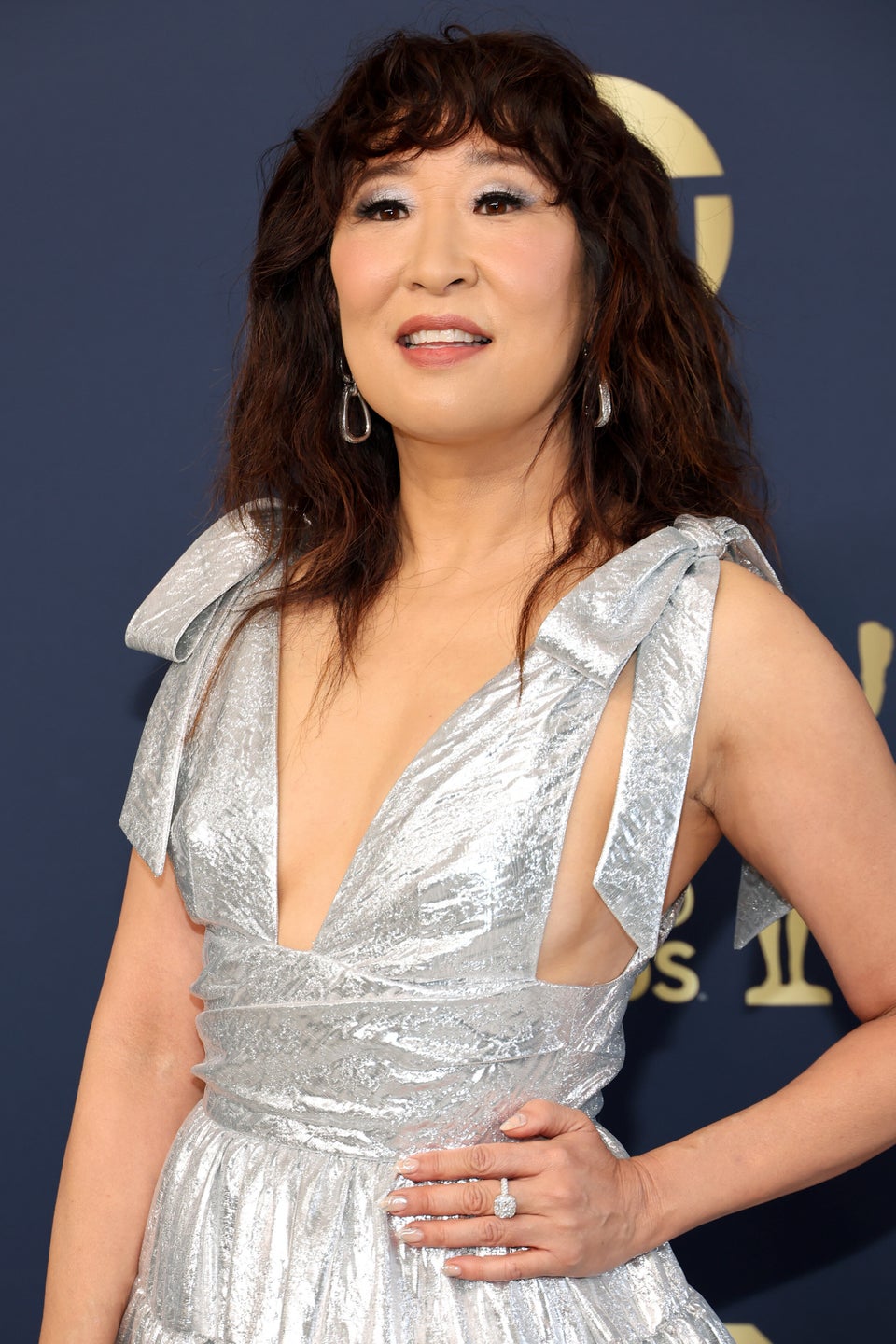 Amy Sussman via Getty Images
Sandra Oh ("The Chair")
Oh, who does the cuddly-caustic type well, gives us some great blazer moments in this gently funny take on collegiate intrigue. Her character, the first Asian chair of her department, observes the unsaid rule of it always being autumn in academia: neutrals like navy and russet dominate, tartan and Fair Isle add visual texture. But she makes the gig entirely her own with spunky gold jewelry and crisp buttoned-up collars, proving that professorial need not mean stuffy.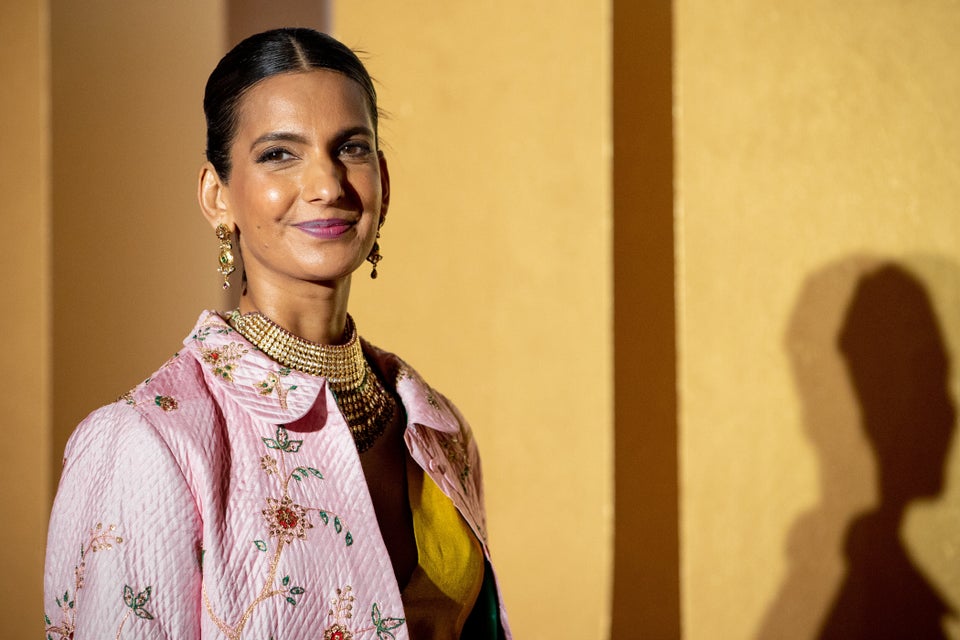 Emma McIntyre via Getty Images
Poorna Jagannathan ("Never Have I Ever")
Jagannathan's Nalini is the queen of the jewel tone. Her fluid, roomy wardrobe hints at a yearning for ease and softness after years of immigrant hustle and the paralyzing grief of losing a soulmate. Traditional gold jewelry from South India and Indian textile, motifs and embroidery anchor her visually to her roots.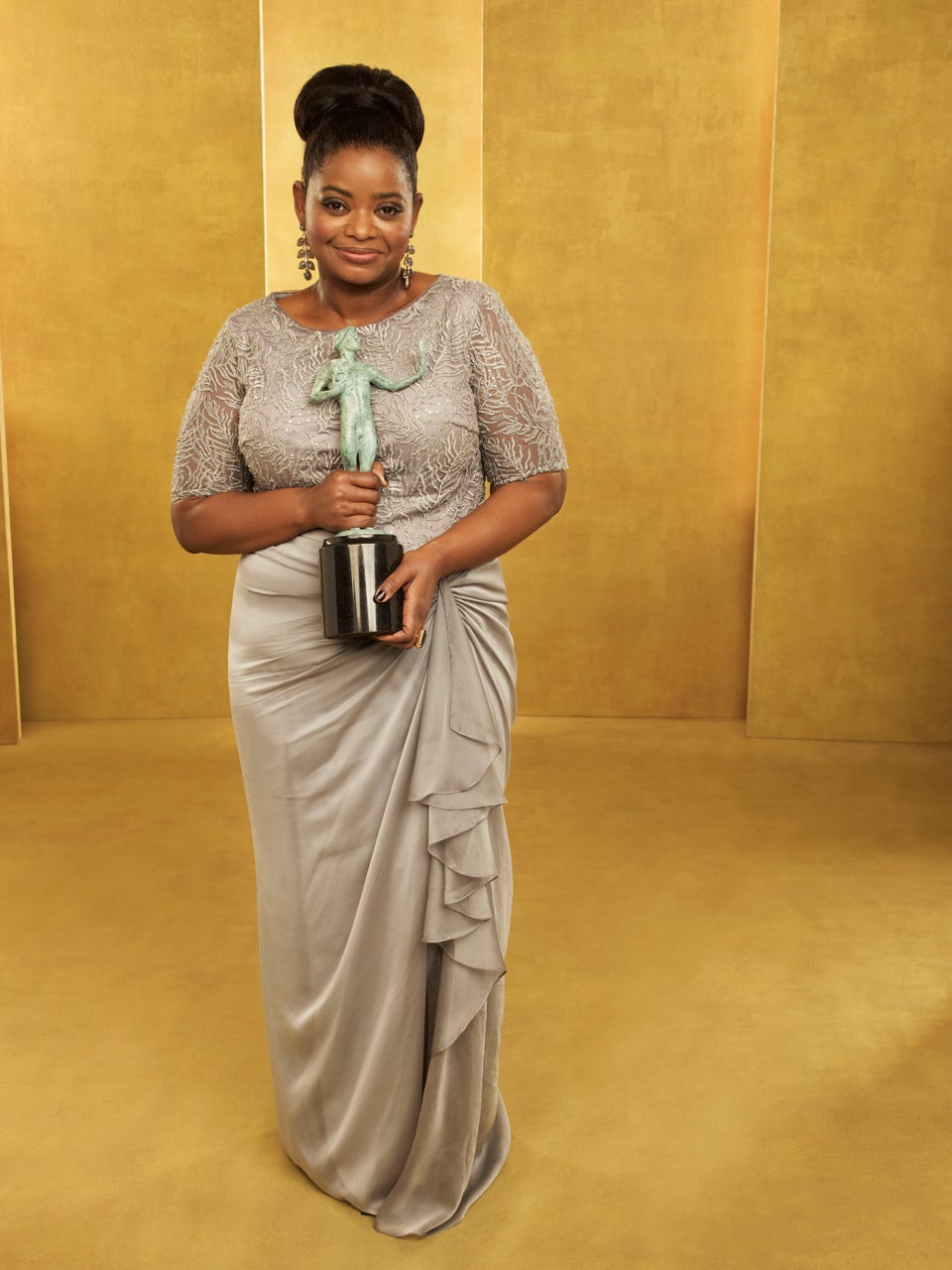 Kevin Mazur via Getty Images
Octavia Spencer ("Self Made")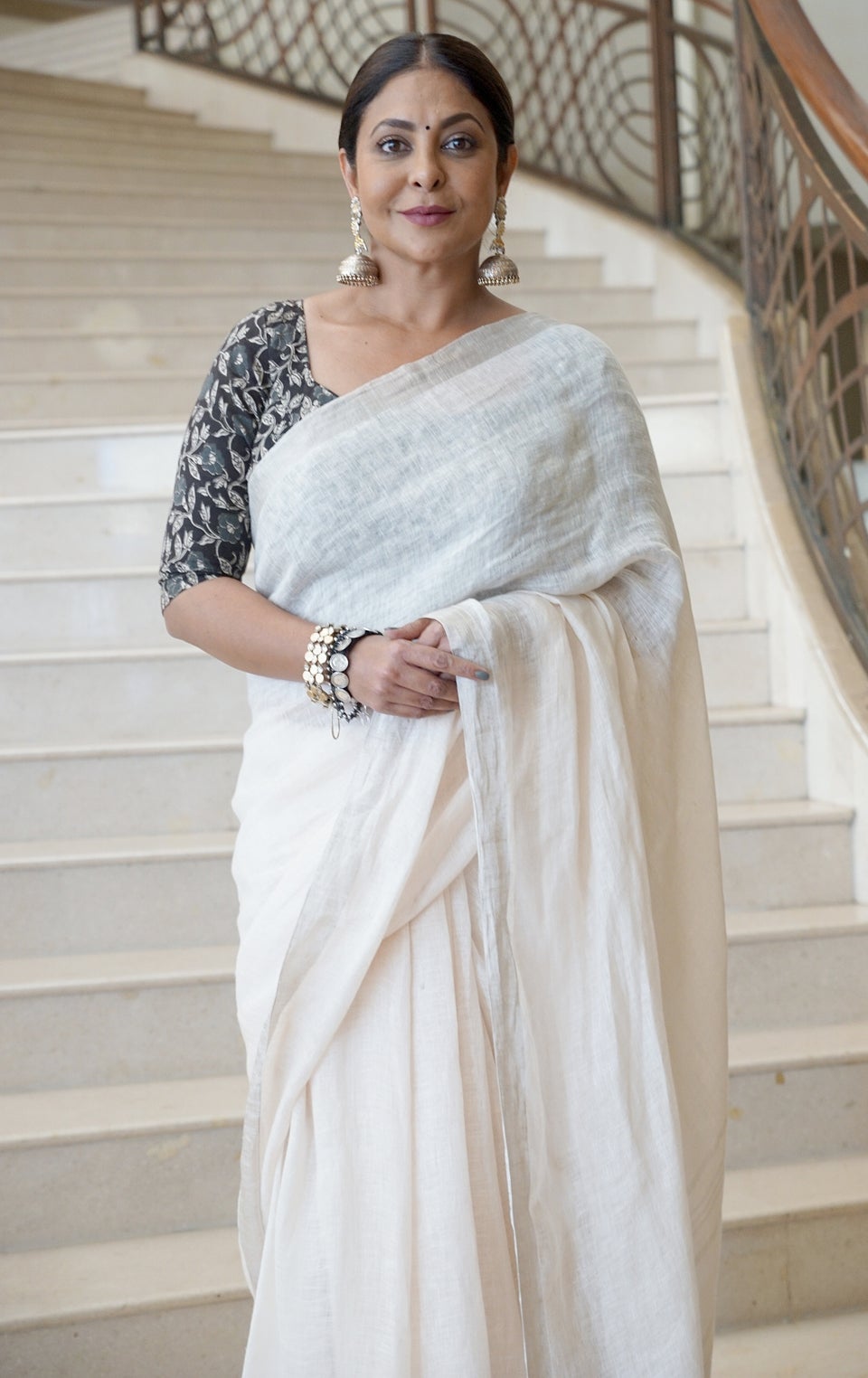 Prodip Guha via Getty Images
Shefali Shah ("Darlings")
Terror and tenderness jostle on Shamshu's face in "Darlings," in which Shah plays a domestic abuse survivor watching her daughter fight the demons that crushed her spirit. Her hair is the real star of the show: romantic honeyed waves at odds with her cut-price salvaar kameezes paint woman determined to feel beautiful despite the ugliness she has endured.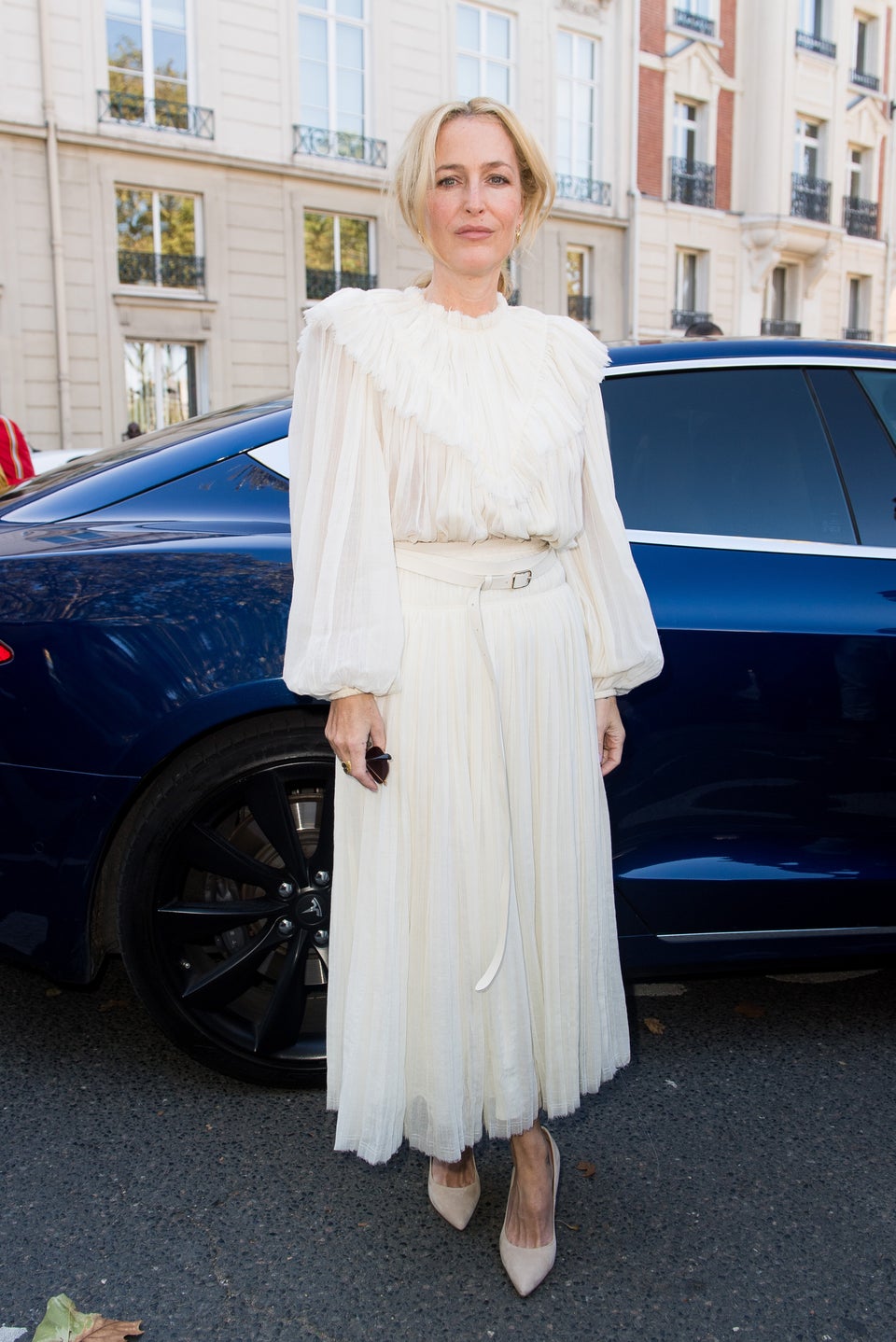 Jacopo Raule via Getty Images
Gillian Anderson ("Sex Education")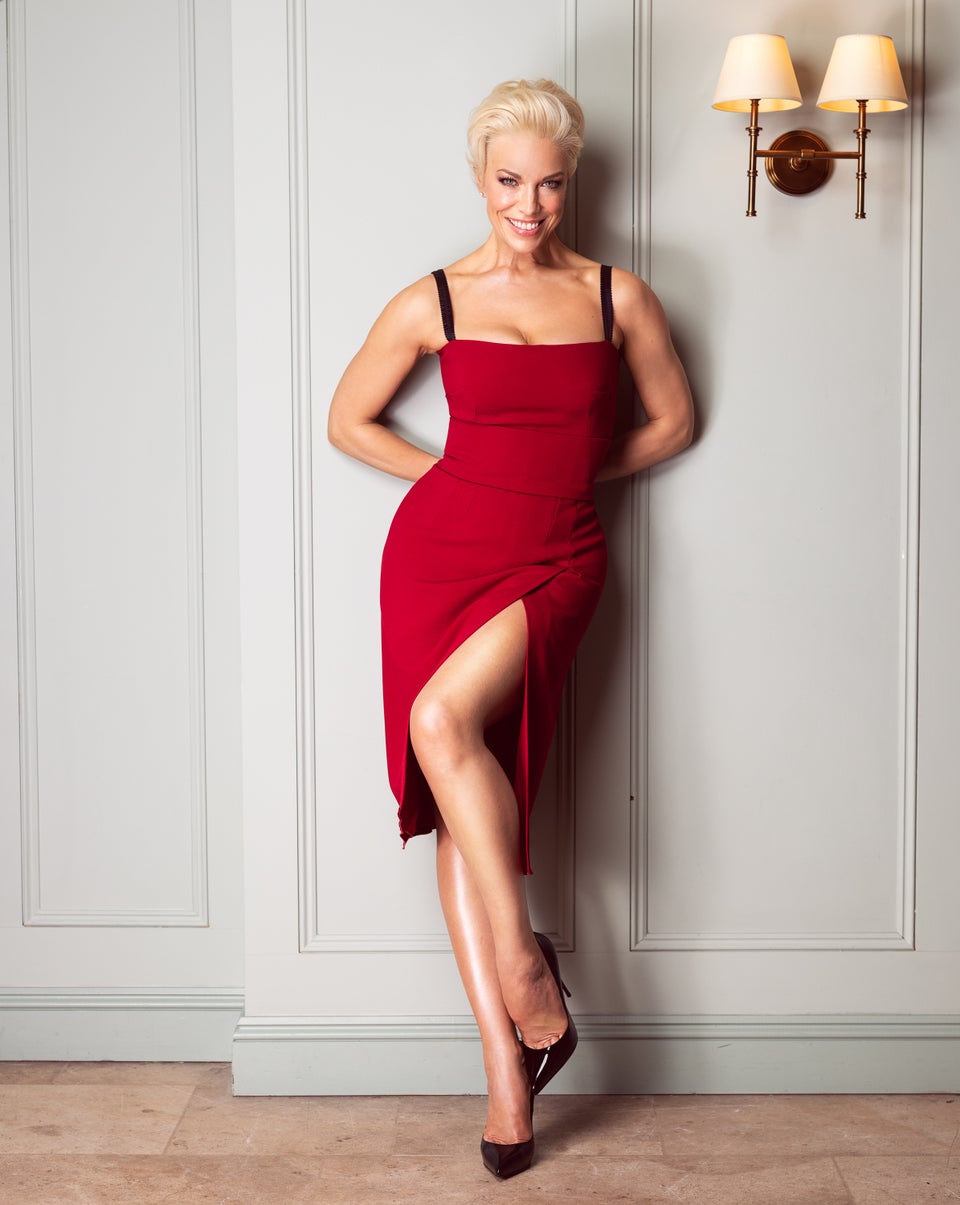 Darren Bell via Getty Images
Hannah Waddingham ("Ted Lasso")
Football club owner and marriage survivor Rebecca Welton is giving, as Gen Z would say, repressed boardroom siren. Think exquisite tailoring: power blouses in silk, skirts that seem moulded on her form, trousers and trenches that fire up her stride. But it is Welton's hair that catches your gaze: soft pinup-lite waves that foreshadow an appetite for mischief and joyous risk-taking.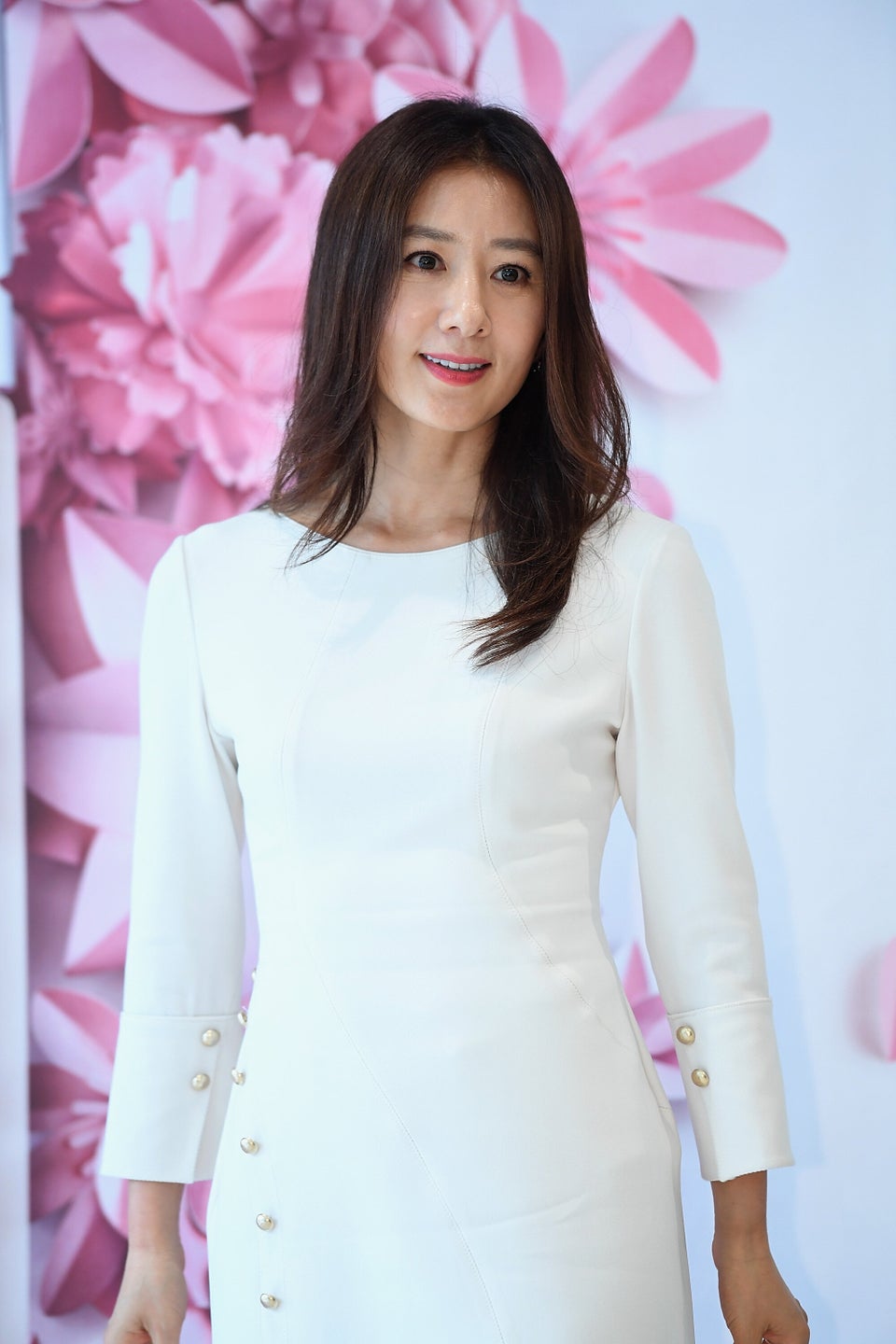 Han Myung-Gu via Getty Images
Kim Hee Ae ("The World Of The Married")
K dramas are rife with tired takes on aging: doddering grannies, bitter divorcees, chaebol bitches who spy on their kids ― but sometimes you get refreshing complexity. Kim's Sun Woo, a physician who discovers her husband's infidelity and slides into self-destruction does all of her unraveling in luxe sleepwear and beautifully cut trenches worn over long skirts.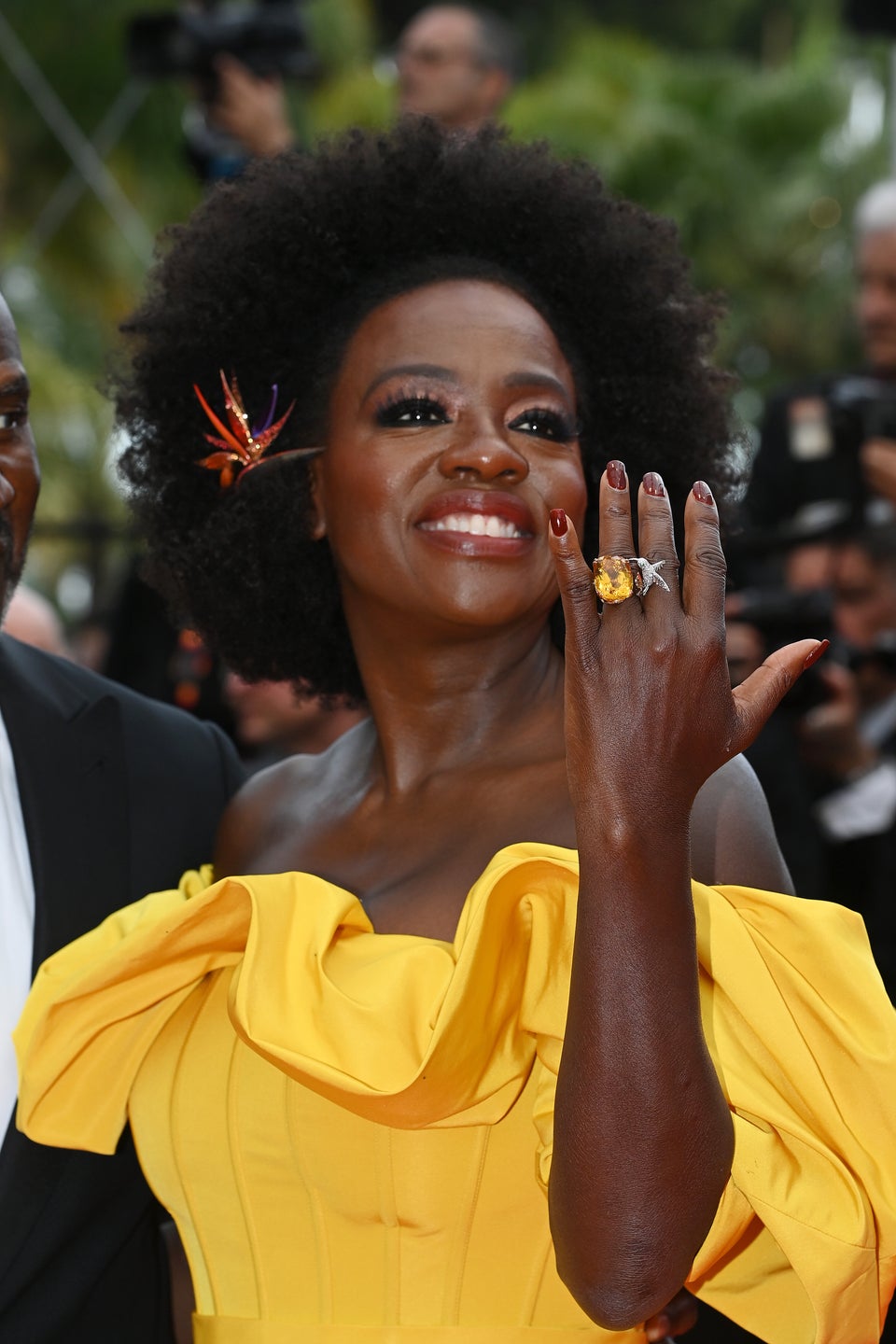 Pascal Le Segretain via Getty Images
Viola Davis ("Woman King")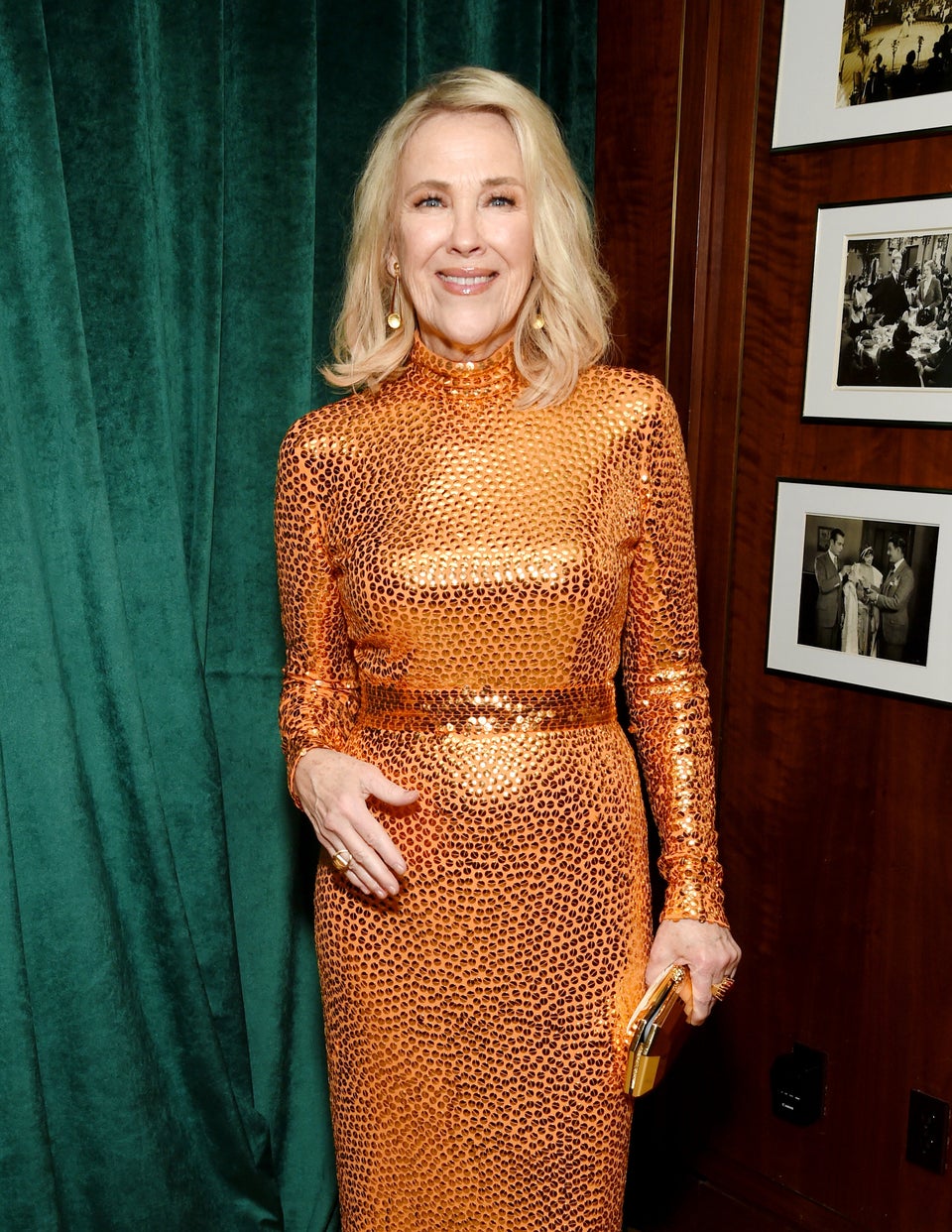 Michael Kovac via Getty Images
Catherine O'Hara ("Schitt's Creek")
Motherhood is an affliction and Moira Rose is its sparkling victim. The mood wigs, avant-garde outfits and woe-is-me theatricality conceal real warmth and vulnerability. Moira shows us that sequins, feathers and shoulder spikes can belong in a grocery store aisle, and that any challenge must be met with a fascinator, statement cuff and a swipe of red lipstick.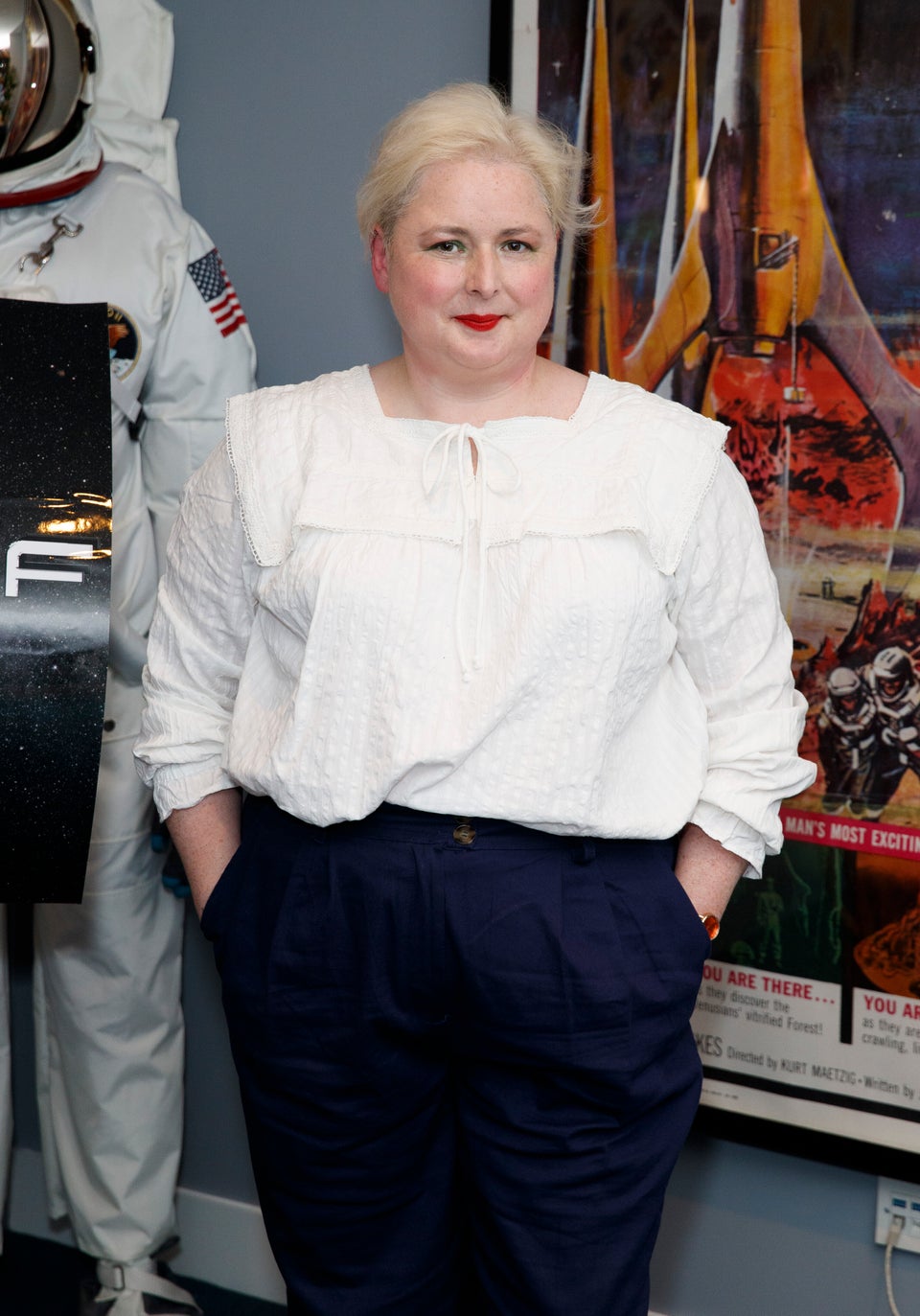 John Phillips via Getty Images
Siobhan McSweeney ("Derry Girls")
How iconic can a nun's habit be, really? On Sister George Michael, it is. As chief disciplinarian of an all-girls' school in a rural Irish outpost, she is allergic to earnest student musicals and wallows in sentimentality. There is nothing she can't rock with her habit ― judo whites, flip-up shades, even a turquoise studded bolo tie. But she shows us that the best accessories are a glass of whiskey tinkling with ice and an eye roll.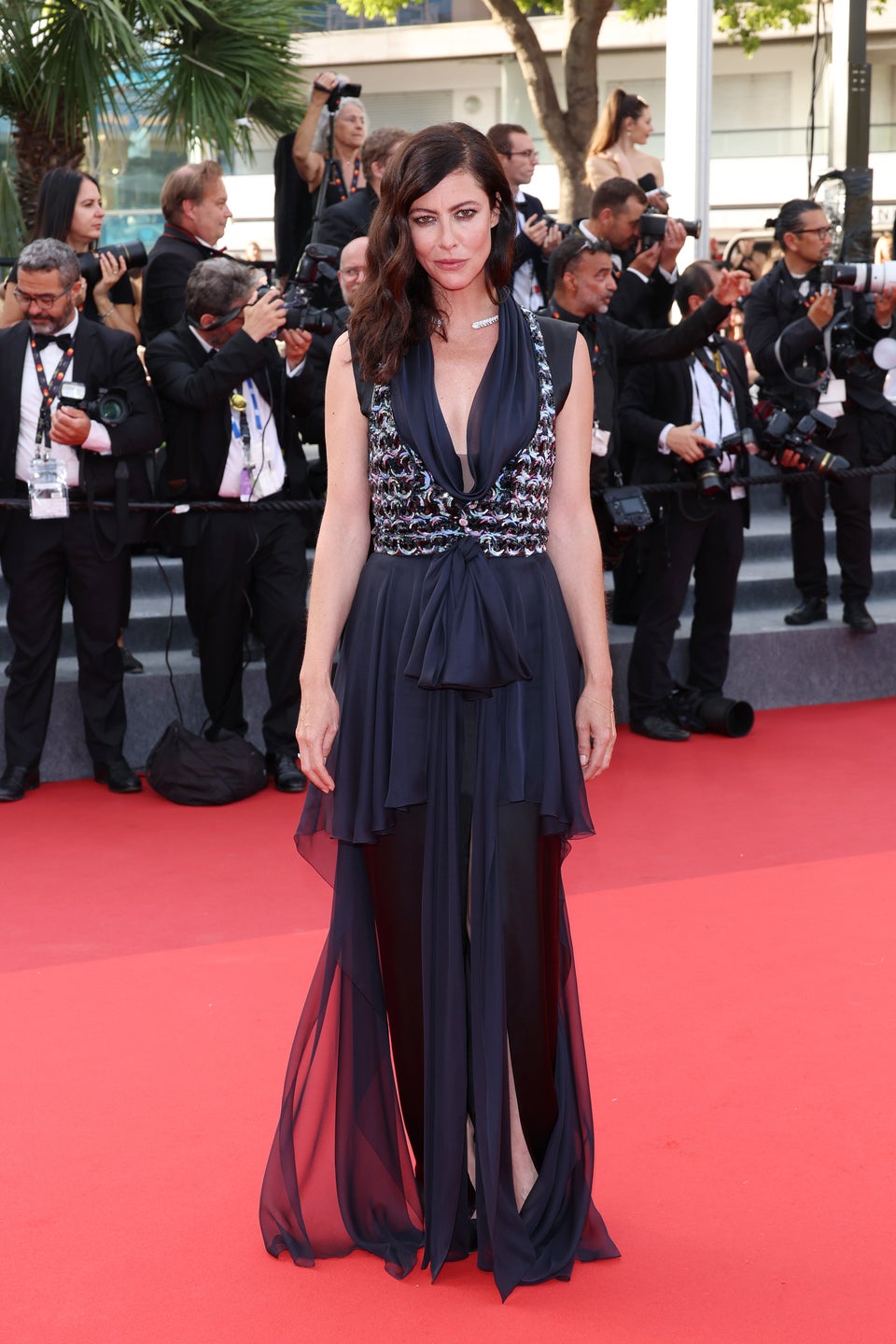 Daniele Venturelli via Getty Images
Anna Mouglalis ("Baron Noir")