EXCLUSIVE: A senator on the Armed Services Committee is demanding more information from Defense Secretary Lloyd Austin on the Pentagon's progressive hiring policies, such as the several job listings in the diversity, equity and inclusion (DEI) field that tout comfortable six-figure salaries.
Sen. Eric Schmitt opened his letter to Austin by referencing his March 2 memo to the armed forces citing competition against China as one of the military's top priorities.
"Despite the serious threat posed by China, which your memorandum appears to recognize, your Department of Defense appears to be distracted by woke issues," Schmitt wrote on Monday.
He asked Austin to "identify how many DEI-related positions exist in the Department of Defense, broken down by service branch," as well as specifics about those jobs' titles and salary ranges.
PUTIN RIPS WEST AS TRYING TO STIFLE RUSSIA, CHINA'S 'DEVELOPMENT,' WHILE XI ARRIVES IN MOSCOW
"China will not be defeated by DEI," Schmitt wrote in his letter. "Instead, the Department of Defense's focus on DEI weakens America's ability to deter or defeat China by diverting resources away from increasing lethality in favor of woke training."
Among the job listings the senator highlighted are a role within the Navy as an administrative specialist for Diversity, Equity, Inclusion and Accessibility, the pay scale for which goes up to $183,500, according to USAJOBS.
DIVERSITY, EQUITY, INCLUSION WORKERS FRET COMPANIES AREN'T HIRING THEM ANYMORE: 'INSANE,' 'PATHETIC'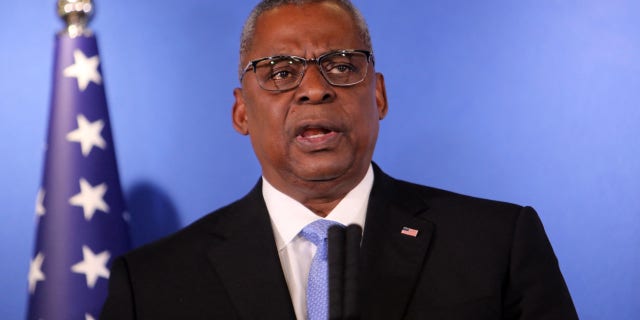 A position listed within the Air Force under Supervisory Diversity, Equity, Inclusion and Accessibility would also pay up to $183,500, Schmitt's letter stated.
Other job openings for Diversity Program Analysis Officers and Diversity and Inclusion Coordinators also tout salary ranges that exceed $100,000.
The Pentagon's budget proposal last year included "$86.5 million for dedicated diversity and inclusion activities." However, Schmitt noted that details of that plan have yet to be provided for this year.
BIDEN ARMY SECRETARY RESPONDS TO 'WOKE' CRITICISMS, SAYS DEI PROGRAM 'IMPORTANT'
"America's adversaries will not be defeated by spending six figures to hire DEI administrators. The Department of Defense's prioritization of DEI weakens America's ability to challenge our adversaries by diverting resources from military preparedness to woke training," the senator told Fox News Digital.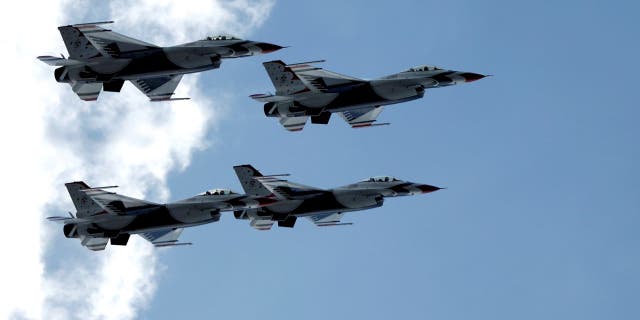 CLICK HERE TO GET THE FOX NEWS APP
"The military must be focused on confronting threats abroad with overwhelming superiority, and not waging culture wars at home," he said.
Schmitt asked Austin to respond by March 29 with all DEI-related training materials shown to U.S. troops in 2022, and all such training sessions that were held last year.
Schmitt and his colleagues on the Armed Services Committee are expected to grill three of Austin's top officials on Wednesday in a hearing focused on the military's increasingly dire recruitment crisis.