House Republicans on Wednesday took a step toward repealing Washington, D.C.'s police reform bill that was inspired by the death of George Floyd, but which GOP lawmakers say is "anti-police" at a time when crime is spiking in the nation's capital.
The House Oversight and Accountability Committee convened to consider a resolution that would disapprove of the D.C. Council's law from 2022 – the Comprehensive Policing and Justice Reform Emergency Amendment Act. That law includes several police reforms, including limits on the use of tear gas, a ban on neck restraints, and the required release of body camera footage from incidents in which force is used by police.
In a 21-17 vote, the committee passed the resolution disapproving of the law, setting up what would be the third vote this year on the House floor on resolutions to spike D.C. laws.
Republicans said it makes no sense for D.C. to be enacting laws that make it tougher for police to do their jobs.
DC COUNCIL CHAIRMAN CLAIMS 'THERE IS NO CRIME CRISIS' IN NATION'S CAPITAL DAYS AFTER SENATE STAFFER STABBED
Committee Chairman James Comer, R-Ky., said the D.C. law gives the public access to personally identifiable information of D.C. police, some fear could be used to harass off-duty police. He said these sorts of policies have prompted 1,190 police officers to leave over the last three years, which is nearly one-third of the force.
"The citizens of D.C. and visitors to our nation's capital deserve to feel safe and our police deserve to have the resources to ensure safety for all," Comer said.
"As the Metropolitan Police Department grapples with the District's ongoing crime crisis amidst a historic staff shortage, the D.C. Council is determined to enact a deeply flawed bill that prevents officers from effectively protecting and serving Americans in Washington," said Rep. Andrew Clyde, R-Ga., who sponsored the resolution. "We must now move to swiftly block this anti-police measure to ensure our nation's capital city is safe for all Americans."
Del. Eleanor Holmes Norton, the non-voting delegate from D.C., said that while the Constitution allows Congress to oversee the district, that doesn't mean that it must in every case.
BIDEN SIGNS LEGISLATION NULLIFYING DC CRIMINAL CODE CHANGES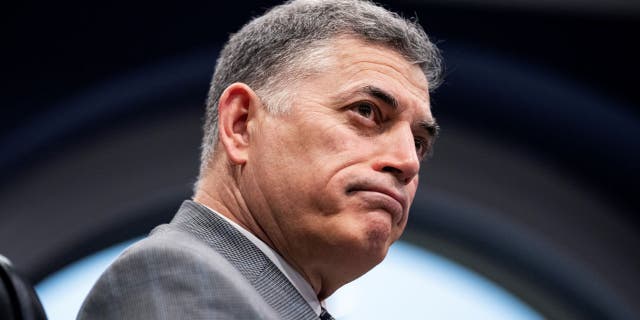 "Keep your hands off D.C., please," she said.
The committee vote came just hours after the chairman of the D.C. Council told the House Oversight and Accountability Committee that "there is not a crime crisis in Washington, D.C."
Republicans and even some Democrats have dismissed that analysis. This month, the U.S. Attorney's Office for the District of Columbia reported that 67% of all arrests were not prosecuted in 2022, more than double the rate seen in 2021, and many argue that the failure to prosecute so many crimes is emboldening criminals.
The Constitution gives Congress the authority to oversee D.C., and that authority was spelled out further in the District of Columbia Home Rule Act. A D.C. law can be overridden by Congress if the House and Senate pass a resolution disapproving of that law and if the resolution is signed by the president.
DEMS ACCUSE GOP OF RACISM AS HOUSE VOTES DOWN 'RADICAL' DC COUNCIL LAWS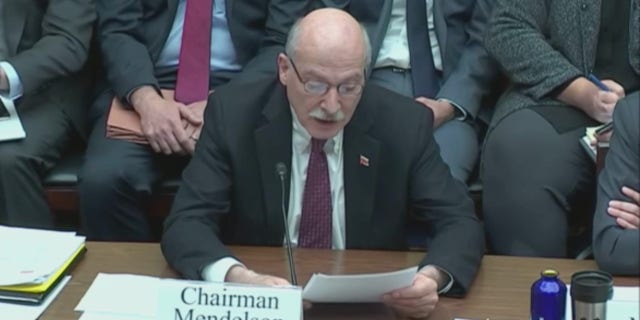 In February, the House voted down two D.C. Council laws. One law allows non-citizens and illegal aliens to vote in the district, while the other reduced penalties for violent crimes.
President Biden surprised some Democrats by signing the resolution disapproving of the criminal penalties law, which was supported by dozens of Democrats in the House and Senate. While the White House indicated at first that it couldn't support the resolution, many believe Biden came under pressure to support the push to crack down on rising crime rates in Washington, which is visited by millions of tourists each year.
CLICK HERE TO GET THE FOX NEWS APP
Several House Democrats also joined with Republicans to pass the resolution ending non-citizen voting in D.C., but that bill has yet to move in the Senate.