Sen. John Fetterman, D-Pa., plans to return to the Senate the week of April 17 after undergoing mental health treatment, according to Reuters.
The senator had checked himself into Walter Reed National Military Medical Center on Feb. 15 for clinical depression.
Fetterman had suffered from a near-fatal stroke on the campaign trail in 2022, which gave him an auditory processing disorder. The newly-elected senator had difficulty processing spoken words quickly and needed to use transcribing devices while at work.
Doctors say that post-stroke depression is common in patients, with 1 in 3 stroke patients experiencing it. Fetterman's office also said he has experienced depression "off and on throughout his life."
MEDIA WHITEWASHED FETTERMAN HEALTH ISSUES DURING ELECTION, UNCURIOUS ABOUT LENGTHY ABSENCE FROM CAPITOL
Fetterman's staffers said that he seemed withdrawn and disinterested in talking or eating before he checked himself into the hospital. He reportedly received daily in-person briefings on current events throughout his treatment.
Fetterman had served in the Senate for six weeks before entering the inpatient facility. His Democratic colleagues have been supportive of his leave of absence.
MYSTERY SWIRLS AS FETTERMAN CO-SPONSORS LEGISLATION WHILE HOSPITALIZED FOR DEPRESSION: 'VERY UNUSUAL'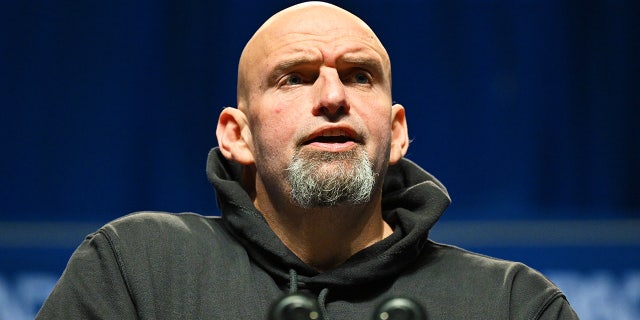 "We want to give him the space to recuperate," Senate Majority Leader Chuck Schumer D-N.Y., said at a news conference last week. "He needs it, it's fair, it's right."
Sen. Bob Casey, D-Pa., said that he avoided calling Fetterman to prevent burdening him, but that he spoke with staff who confirmed he was making good progress.
CLICK HERE TO GET THE FOX NEWS APP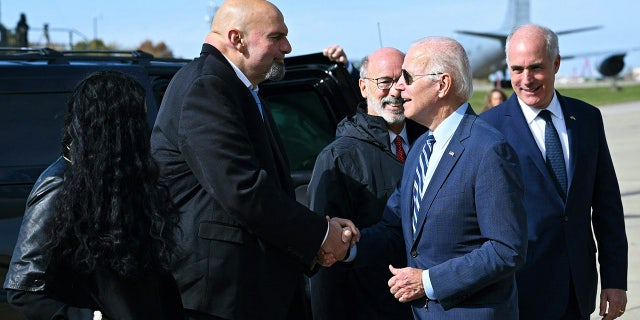 "I'm just happy he's getting the time that he needs, and most people understand that these things don't occur over two or three weeks, it takes a little longer," Casey said to The Associated Press.
Fox News' Lawrence Richard, Reuters and The Associated Press contributed to this report.