FIRST ON FOX: GOP Arkansas Gov. Sarah Huckabee Sanders is proposing major overhauls to the state's education system, tackling issues from teacher wage increases to school choice to eliminating critical race theory (CRT) in curriculum, Fox News Digital learned exclusively. 
On Wednesday, Sanders' office is expected to propose legislation to be considered by the Republican-controlled state legislature, called "Arkansas LEARNS," as one of her first major pushes since taking office as the nation's youngest governor.
The bill, if it passes, would increase the current base salary for teachers from $36,000 to $50,000 which would rank Arkansas 4th highest base-salary for teachers in the nation. The measure would also provide 12 weeks paid maternity leave and merit-based bonuses of up to $10,000. 
Sanders' bill will also eliminate any CRT or "indoctrination" in curriculum.
ARKANSAS GOV. SARAH SANDERS SAYS BIDEN SURRENDERED PRESIDENCY TO 'WOKE MOB' WHO CAN'T DEFINE 'WOMAN'
SARAH SANDERS DELIVERS GOP REBUTTAL TO BIDEN SOTU, SAYS AMERICANS HAVE A CHOICE 'BETWEEN NORMAL OR CRAZY'
The measure is also aimed at broadening school choice, with the goal of adopting full universal choice for all Arkansas families by school year 2025-2026. 
Currently in Arkansas, only 35% of students in third grade can read at grade level. To combat the issue, Sanders' bill will fund 120 new literacy coaches to be deployed across the state to "maximize student learning," and $500 of supplemental education services per year per any student from kindergarten to third grade who's struggling to read at grade level.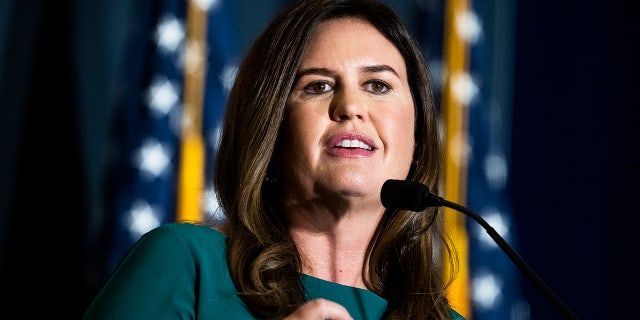 SARAH HUCKABEE SANDERS TO BRING 'GENERATIONAL IMPACT' WITH 'BOLD' AGENDA AS FIRST FEMALE GOVERNOR OF ARKANSAS
Before advancing to the fourth grade, students will be required to read at a third grade level.
As part of Arkansas LEARNS, students will be required to complete 75 hours of community service to graduate high school. High school students will be offered dual-track diplomas that will benefit students entering the workforce directly after graduation and help them qualify for high-paying jobs.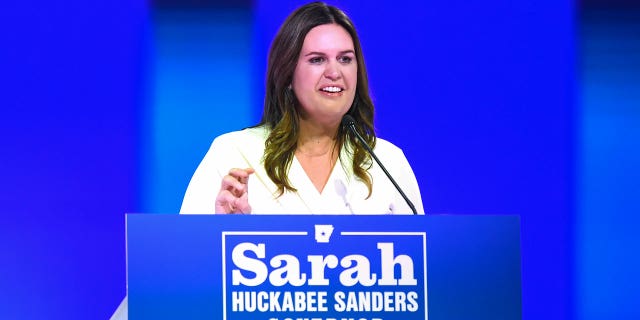 CLICK HERE TO GET THE FOX NEWS APP 
Sanders, who delivered the Republican rebuttal to President Joe Biden's State of the Union address Tuesday night, is expected to unveil her education package on Wednesday at 12:30 p.m. CT from the state capitol.