House Republican Leader Kevin McCarthy on Tuesday failed to secure the necessary 218 votes to be the next House speaker, the first time in nearly a century that the majority's nominee needed another vote.
Reps. McCarthy, R-Calif., Andy Biggs, R-Arizona, and Hakeem Jeffries, D-N.Y., split most of the votes three ways. None of the nominees reached the 218 vote threshold needed to secure a majority of votes. 
McCarthy won a standing ovation from most Republicans on the House floor Tuesday as he was introduced by Rep. Elise Stefanik, R-N.Y., who nominated him to be the next House speaker.
"Under Kevin McCarthy's leadership, House Republicans crafted a bold vision to put America back on track," she said.
Stefanik touted McCarthy's pro-life and pro-Second Amendment stance, and said he's "committed to stopping wasteful spending and shrinking the size of government."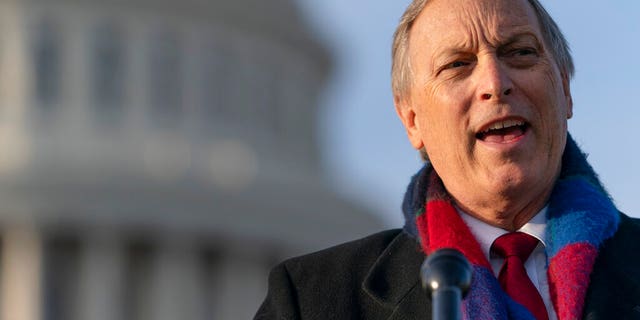 MCCARTHY SHORT OF VOTES AS HOUSE SPEAKER CONTEST ENTERS FINAL HOURS
"No one in this body has worked harder for this Republican majority than Kevin McCarthy," she concluded.
It appeared likely that McCarthy would need more than one vote to secure the gavel, as several Republicans have said they would oppose him. He needs 218 votes to secure the speakership.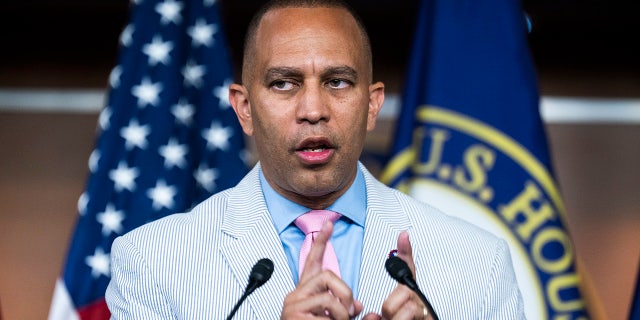 In the meantime, Democrats nominated Democratic Leader Hakeem Jeffries, D-N.Y., and boasted that they were "united" in their support for the minority candidate.
This is a developing story and will be updated. 
CLICK HERE TO GET THE FOX NEWS APP