New York City Fire Commissioner Laura Kavanagh was hit with an age discrimination lawsuit that alleges she targeted older top staffers with demotions, retaliation and forced retirements.
Several high-level FDNY staffers in their late 50s and early 60s sued Kavanagh, the city's first female fire commissioner, for unspecified damages, back pay and the return of job titles under the state's human rights laws, according to a 53-page lawsuit filed in the Brooklyn state Supreme Court first published by the New York Post.
The lawsuit claimed staff members were forced to work in a hostile and retaliatory work environment. 
Kavanagh, according to the lawsuit, "sought not just to end, but literally to destroy, their long and distinguished careers" and attempted to "replace Plaintiffs and other senior employees with younger personnel."
CHRISTIE BRINKLEY SPEAKS OUT AGAINST AGEISM: IT 'GNAWS AWAY AT ONE'S CONFIDENCE'
"The victims were targeted because they were at or near the age of 60," the lawsuit states.
The suit was filed by 61-year-old ex-FDNY Assistant Chief of Fire Prevention Joe Jardin, 62-year-old assistant Chief of Operations Michael Gala and 59-year-old Chief of Uniformed Personnel Michael Massucci.
NEW YORK CHILDREN RESCUED AFTER CALLING 911 TO REPORT THEY WERE 'STUCK IN THE SEWER'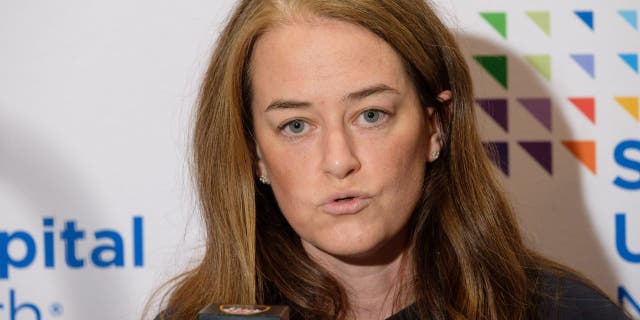 The complaint follows a 36-page lawsuit filed in February, accusing Kavanagh of acting like a "political operative" by demoting and reassigning staff chiefs at the expense of public safety.
The filing cites a Feb. 6 New York Daily News article quoting anonymous sources claiming that Schaaf "resisted transferring and disciplining some firefighters" when "allegations of racism" were made in a Queens firehouse, Jardin was the subject of "a series of complaints with the city's Office of Equal Employment Opportunity" for his "tough-guy management style," and Gala was considered a "divisive element in the department."
'WHITE FRAGILITY' AUTHOR WARNS PEOPLE OF COLOR TO 'GET AWAY FROM WHITE PEOPLE'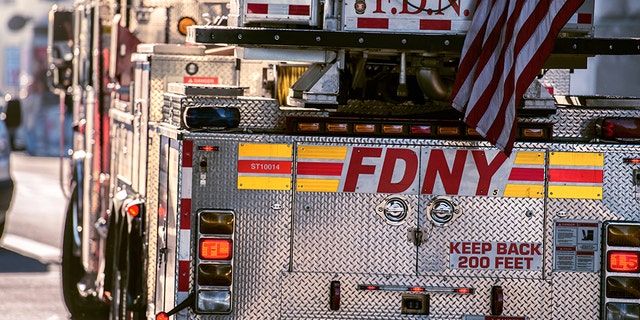 The lawsuit states that before joining the FDNY in 2014, Kavanagh worked as a "political operative" on campaigns and never spent a "day as a firefighter."
"Respondent Kavanagh has no experience fighting fires and worked only on the civilian side of the FDNY before ascending to Commissioner."
ERIC ADAMS WANTS NYC TO BE 'PLACE OF GOD' AFTER PREDECESSOR TARGETED RELIGION THROUGHOUT PANDEMIC
Kavanagh was appointed commissioner of the FDNY by Mayor Eric Adams in October 2022. 
Before the lawsuit was filed, Kavanagh defended herself from criticism over demoting some of the department's top brass in an interview with Spectrum News.
"I think sometimes people forget I am new because I was at the department for almost a decade, but I am just a few months into my tenure, and I want to have my own team," the commissioner said.
CLICK HERE TO GET THE FOX NEWS APP
"Every commissioner has changed their team over, so it's been a while. Commissioner [Daniel] Nigro was there for almost eight years, so I think maybe that's why it seems new, but it's really not."
"We will review the case once served," a city law department spokesperson told Fox News Digital. Mayor Adams did not immediately respond to a request for comment.
Fox News' Danielle Wallace contributed to this report