The House and Senate will receive classified briefings on Thursday on the Chinese spy balloon that was shot down last week after it flew across most of the continental U.S.
Fox News has learned that at 8:00 a.m. EST on Thursday, all House lawmakers will be briefed by officials from Office of the Director of National Intelligence (ODNI), Department of Defense (DOD) and State Department.
Those officials include Morgan Muir, deputy director for mission integration for ODNI; Dr. Colin Kahl, under secretary of defense policy for DOD; Lt. Gen. Douglas Sims II, director of operations of the Joint Staff; General Van Herck, commander of United States Northern Command and North American Aerospace Defense Command; and Dan Kritenbrink, assistant secretary of State for East Asian and Pacific affairs.
US RELEASES FIRST IMAGES OF CHINA SPY FLIGHT RECOVERY EFFORTS AS DIVERS RECOVER DEBRIS
The Senate is also scheduled to have an all-senators briefing later in the day Thursday.
On Saturday, the U.S. shot down a Chinese spy balloon over the Atlantic Ocean after it was discovered hovering above Montana on Thursday.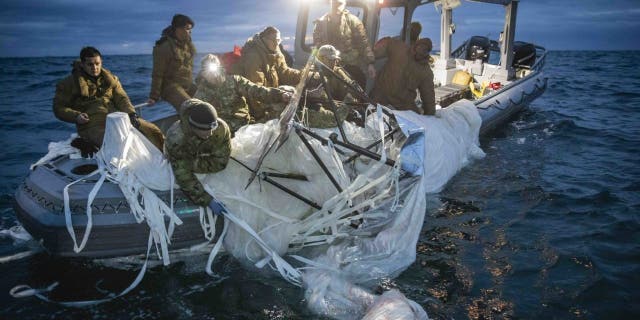 CHINA HAS 'A LOT OF EXPLAINING TO DO' AFTER SPY FLIGHTS FOUND 'VIOLATING SOVEREIGNTY' ON 5 CONTINENTS: DOD
While the balloon was off the coast of South Carolina, it was shot down by U.S. military fighter jets on Saturday afternoon. A senior U.S. military official said that an F-22 was used to bring down the balloon at 58,000 feet, and said it was taken down by a single A9X missile.
CLICK HERE TO GET THE FOX NEWS APP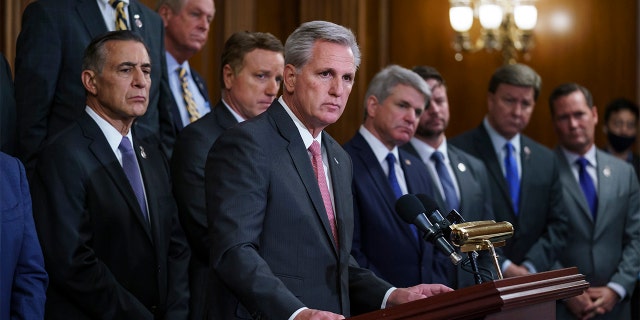 CHINESE SPY BALLOONS OVER US DURING TRUMP ADMIN 'DISCOVERED AFTER' HE LEFT OFFICE: SENIOR BIDEN OFFICIAL
A senior defense official said during briefing last week that the U.S. government is "confident" the surveillance balloon is from the People's Republic of China.
Fox New Digita's Adam Sabes and Fox News' Jacqui Heinrich and Jennifer Griffin contributed to this report.